Chipotle Is Down, But Is It Out?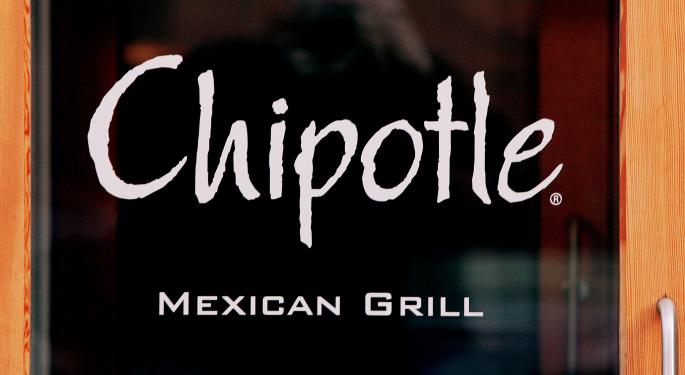 There's no question that fast food chain Chipotle Mexican Grill, Inc. (NYSE: CMG) had a rough end to 2015. Several food-borne illness outbreaks caused customers to back away from the firm and shifted management's focus from growth to damage control.
So it came as no surprise to investors that the company's fourth quarter results painted a dismal picture in which sales declined by 15 percent and revenue fell 7 percent in the final three months of the year. However, heading into the new year, Chipotle co-CEOs Marty Moran and Steve Ells urged investors to be patient as the company is expecting to fully rebound from last year's crisis.
A Recovery Year
Chipotle's shares have fallen more than 35 percent over the past six months as investors responded to the company's food-borne illness crisis. While the company has implemented several new strategies in order to keep the firm's food service as safe as possible, many are questioning just when the chain's troubles will be over.
Related Link: Chipotle Shares Nosedive Following Bottom Line Beat
At the beginning of this month the Centers for Disease Control and Prevention confirmed that the E.coli outbreak is over, but the company is still dealing with a criminal probe into its food safety measures.
Renewed Trust
Despite the fact that Chipotle recently received an expanded subpoena in regard to the criminal probe, the company is ready to reassure customers and gain their trust once again. The company is planning to launch a marketing campaign this month that will run through June in an effort to get customers back through its doors.
This will be Chipotle's largest marketing effort ever, with the firm planning to spend six times what it spent in the first quarter of 2014.
Will It Work?
It remains to be seen whether or not Chipotle can erase customers' worries about food safety at its locations, but many are betting that the answer is yes.
Before its E. coli scare, Chipotle was a rising star as Americans looked for fast food options with fresh, natural ingredients. Chipotle will continue to market itself in that way this year and customers are likely to forgive the fast food chain eventually.
However, it will take time for the memories of last year's food-borne illness scare to fade, so 2016 is likely to be one of rebuilding for the fast food chain.
View Comments and Join the Discussion!
Posted-In: Earnings News Restaurants Top Stories General Best of Benzinga