BP Plummets 8% Following Biggest Loss In 20 Years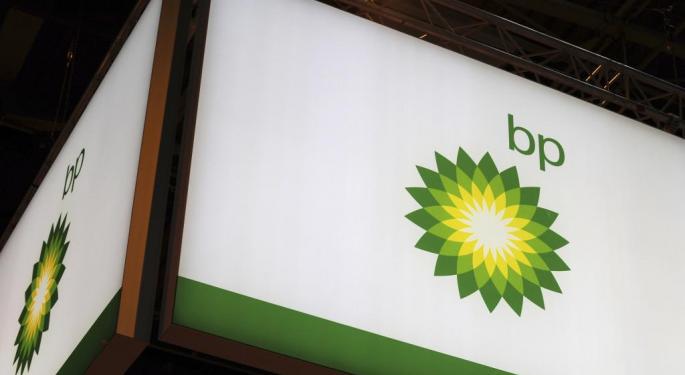 BP Plc (ADR) (NYSE: BP) reported worrisome losses in the fourth quarter on its earnings call early Tuesday morning, something most had been anticipating due to the prolonged decline in oil prices.
BP reported a loss of $(1.08) per share. The company lost $6.5 billion in 2015 and will cut 9 percent of its workforce -- about 7,000 people -- by 2017.
Following the call, shares of BP have lost more than 8 percent as investors continued to distance themselves from the volatility of the sector.
However, while BP's earnings reflect continued struggles with ultra-low oil prices, some brave investors are looking to return to oil stocks this year in hopes of buying in low and reaping the rewards of a comeback.
Dividend Lures Investors In
As the oil industry has been particularly rocky, one of BP's main draws for shareholders has been the company's hefty dividend. BP currently offers an 8.3 percent dividend yield, an appealing offer for long-term investors. However, with the current state of the industry some are worried that BP will be forced to cut its dividend to cope with falling revenue.
Cost Cutting Protection
BP Chief Executive Bob Dudley reassured investors that the firm's dividend is safe, at least for now. The company was able to cut its costs by $3.4 billion in 2015 and is planning another $7 billion trim through 2017 in order to keep the company going throughout a period of uncertainty and protect shareholder value.
Dudley reaffirmed BP's commitment to sustaining the company's dividend payments, saying that his cost cutting plans should generate enough cash to keep shareholders happy.
When Will It End?
It's difficult to predict when oil prices will finally stabilize as so many macroeconomic conditions play into the supply and demand that controls them. However, many have predicted that prices will start to stabilize and slowly make their way higher as early as mid-2016.
Dudley believes the first half of the year will be marred with extreme price volatility, but that renewed demand from the US and China and reduced production from U.S. suppliers will help prices stabilize in the second half of the year. As those projections rely on several very uncertain factors, including an improvement in China's economy, investors might be taking BP's lackluster earnings as a red light and staying away from the oil industry for now.
Posted-In: Earnings News Commodities Markets Trading Ideas Best of Benzinga
View Comments and Join the Discussion!