It's Not All Good In Social Media Land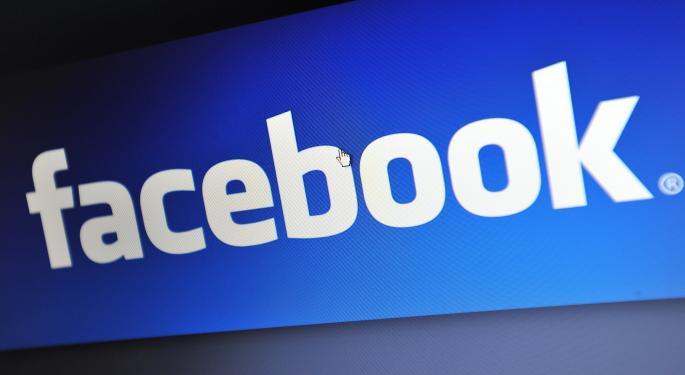 We're in the age of social media
There's a pretty good chance that everybody you know is on social media. Alright, that might be a slight exaggeration, but unless you're a Tibetan monk, most people you know are on social media in one form or another.
Though the industry is less than two decades old, it's already become as ingrained in our society as any form of media out there. But that doesn't mean things are all hunky-dory in social media land. In fact, this earnings season has been very uneven for the giants of the social media space.
"Social media stocks are still a relatively young sector in our economy," said Matt Tuttle, CEO of Tuttle Tactical Management. "Ultimately, the companies that are able to offer value and monetize their members will emerge victorious in the long run."
Now that Twitter (NASDAQ: TWTR), Facebook (NYSE: FB), and LinkedIn (NYSE: LNKD) have all reported for Q3, let's take a look at where they stand heading into the final quarter and next year.

Facebook
The granddaddy of them all, Facebook reported its Q3 earnings yesterday, and in the terms of fictional Lt. Aldo Raine, "Cousin, business is a-boomin."
Facebook smashed its projections, coming in at $0.57 EPS and $4.5 billion revenue, well ahead of $0.52 and $4.37 billion estimates.
If you're a Facebook owner, then congratulations. After closing Wednesday afternoon at $104.18, the stock ballooned in after-hours trading, and this morning was up to $110.65 at one point.
The year-over-year growth is even more impressive. Monthly users jumped up 14% to 1.55 billion, daily users rose 17% to 1.01 billion, and ad revenue saw a whopping 43% increase to $4.3 billion.
What can we attribute this to? Part of it has to do with Facebook's acquisition of other companies. In the past several years it splurged to acquire Instagram and WhatsApp, making the business more diverse than just the original platform.
Video has also been a boon for Mark Zuckerberg's company, with more than 500 million people accounting for 8 billion video views per day.

Twitter
The little blue bird finds itself in a little bit of a pickle these days. First let's start with the positives.
Twitter's Q3 earnings were strong, actually exceeding estimates. It reported an EPS of $0.10 on $569 million in revenue, compared with projections of $0.05 and $559 million. In terms of year-over-year growth the company was even stronger, up 58% from the same period last year.
So what's the problem? Well, growth. Or more specifically, the lack of it.
Twitter has 320 million active users, which might seem like a lot, but is actually only 4 million more than last quarter. More concerning was their guidance, however, with Q4 estimates lowered to between $695-$710 million, far below analyst-projected $740 million. And if you had any doubt about what those numbers meant, you just had to check the stock.
Prior to reporting last Tuesday, Twitter stock was at $31.31, about where it had been hovering for several days. The less-than-stellar report sent it tumbling down to as low as $27.05, and as of this morning was trading around $28.60.
The company hasn't fared much better on Main Street.
Jack Dorsey was officially named the company's new CEO early in October. What followed was vague promises of change and a layoff of 8% of the company.
This past Tuesday was a particularly rough day. First, Leslie Miley, Twitter's only African-American engineer, quit and lashed out at the company for its lack of diversity.
Twitter also announced on Tuesday a change to the method of approval for a tweet. Where you once "favorited" a tweet by clicking a star, you now "like" it by clicking a heart. You may ask, "Who cares?" Well, everyone apparently.
Still, not everybody is down on Twitter.
"Twitter is struggling to find direction and turn around," said Phil Davis, CEO of Philstockworld.com. "But it's very likely Twitter has found a solid base at $25 and, should head back to $35 in the near future."

LinkedIn
For everybody's favorite professional stalking platform, things are looking a little better.
LinkedIn reported earnings of $0.78 per share compared with $0.45 estimates. Their Q3 revenue was $780 million, topping their own guidance of $750 million.
Predictably, the stock went soaring. Last Thursday, when its report dropped, LinkedIn's stock was at $216 at the market close. Since then it hasn't dipped below $236, and as of this morning was trading slightly down from yesterday's $254 high.
As far as looking ahead, their Q4 guidance projected earnings of $0.74 per share, also strong compared to $0.66 expectations.
Why is LinkedIn doing so well? Recently it doubled down on mobile, added more job postings, and made room for international users. They've also introduced new products, such as LinkedIn Elevate and LinkedIn Referrals. All of this gives analysts reason to be bullish on LinkedIn heading into 2016.
Posted-In: Earnings News Guidance Top Stories Economics Startups Hot Tech Best of Benzinga
View Comments and Join the Discussion!