How To Find Bank Financials Before Earnings Come Out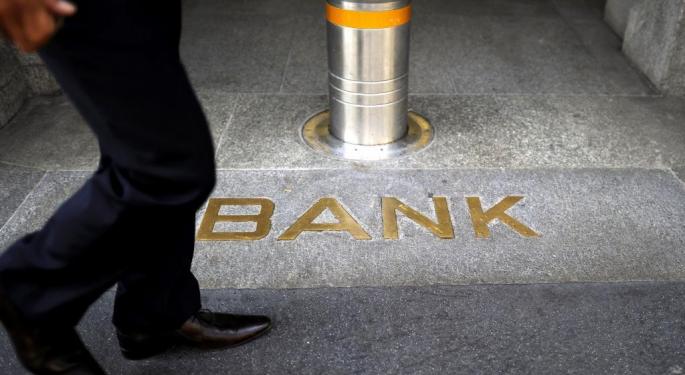 Traders are always looking to get a leg up on the competition. One of the most obvious ways to attain such an advantage is to acquire important information on publicly traded firms before the rest of the crowd.
But in a financial system designed to ensure that everybody gets the same information at the same time, arbitrage opportunities are often impossible to find.
But there is at least one important exception -- banks. If one knows where to look, it's surprisingly easy to find data on many of the United States' publicly traded financial institutions before market players get to see their highly anticipated earnings releases. The best part: it's legal.
So where is this goldmine? It's accessible via the website of the Federal Financial Institutions Examination Council, a government agency aimed to promoting uniformity and consistent standards within the financial sector. FDIC-insured financial groups are required to submit detailed financial accounts to the FFIEC within 30 days of the end of each quarter.
Once submitted, the records promptly appear on the agency's public database.
Companies from Fifth Third Bancorp (NASDAQ: FITB) to Morgan Stanley (NYSE: MS) have their statements published on the site. And while most large Wall Street firms release earnings before the call reports go online, many smaller regional banks report after the 30-day window during which the FFIEC uploads the numbers it receives.
Unfortunately, the government agency doesn't provide any schedule as to when it will publish the call reports for each bank.
Therefore, a trader would have to monitor the database every day after the end of each quarter until the banks of interest submitted their financials. But an ounce of extra effort is likely a small price to pay to get a peek at a firm's financial health before earnings come out.
It's probably too late into earnings season to take advantage of the FFIEC site for Q2, but another opportunity will be ripe in about two months as Q3 comes to a close.
View Comments and Join the Discussion!
Posted-In: Federal Financial Institutions Examination Council Fifth Third Bank Morgan StanleyEducation General Best of Benzinga