This Stock Rose 200% On Monday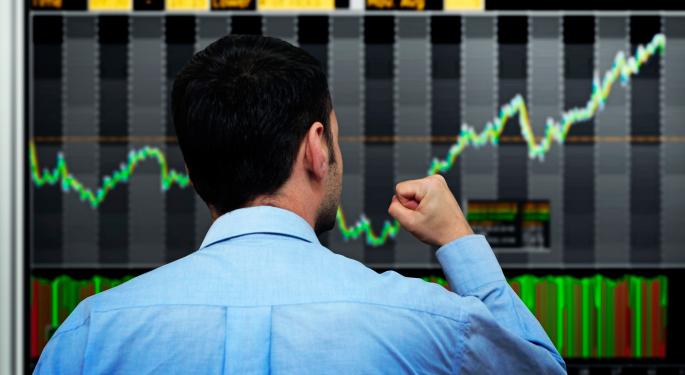 Niska Gas Storage Partners LLC (NYSE: NKA) reported dismal earnings for 4Q15 during its quarterly conference call on Monday. CEO Bill Shea and CFO Vance Powers broke down the figures, as well as an acquisition by Brookfield Infrastructure Partners L.P. (NYSE: BIP).
Breaking Down The Numbers
Shea announced EBITDA of $66.7 million for the year, compared to $140 million in 2014. Cash available for distribution was down to $14.1 million from $75 million. However, both of these figures reflected benefits from previous inventory write-downs totaling $23.1 million and one-time revenue of $26 million from a terminated contract with TransCanada Corporation (TSE: TRP-A). Without these boosts, EBITDA would have been $8.6 million and cash available for distribution would have been negative $35 million.
Adjusted EBITDA and cash available for distribution in the fourth quarter were $18.7 million and $4.6 million respectively, and $55.5 million and $39.3 million in 2014. Excluding benefits from inventory write-downs, each figure in 2015 would fall by $14.3 million.
Related Link: Goldman Sachs: Fed Might Hold Off Rate Hike To December
Niska sustained a net loss of $350.7 million in 2015, whereas it only lost $9 million during the previous year. The gas storage company $43.2 million in the red in the final quarter of the year, compared to a net gain in the fourth quarter of 2014.
Powers attributed the poor quarter to narrow seasonal spreads resulting from a warm winter, which he believes reduced the profitability of the company's revenue strategy.
However, he didn't try to make excuses for the weak numbers. "The results for the fourth quarter and all of 2015 were very disappointing."
Looking Forward
Shea and Powers briefly described what the Niska's strategy would look like moving into FY16. Despite its dire financial straits, the execs believe that existing lines of credit and cash from operations will fulfill the firm's cash requirements for the upcoming year.
They also announced that Niska would hold off on adding inventory and investing in optimization to the extent to which it did this past year in hopes of preserving existing liquidity. However, Powers suggested that benefits from inventory write-downs in 2015 would "work their way into financial statements [in 2016]."
For the most part, though, company leadership won't change their operational strategy.
Brookfield Acquisition
The most optimistic portion of the conference call was when Shea described the planned acquisition of Niska by Brookfield Infrastructure. Brookfield will acquire all of Niska's common units for a price of $4.225 each. This represents a 222 percent premium on the current trading price.
The deal is expected to close sometime in 2016, but Brookfield will lend Niska a hand in the meantime in the form of a $50 million loan for short-term use.
The execs couldn't provide more details because of SEC regulations, but the basic terms were all that the market needed to hear. Niska's stock, despite the abysmal earnings report, rose 200 percent on Monday.
Posted-In: Bill Shea Vance PowersM&A News Top Stories Movers Best of Benzinga
View Comments and Join the Discussion!