Facebook Q1 Earnings Conference Call: A Play-By-Play Recap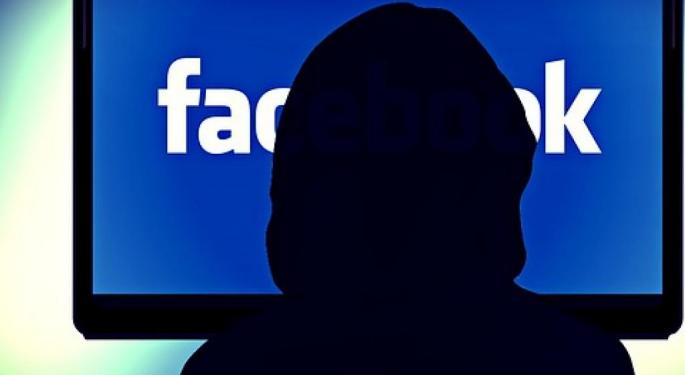 Facebook Inc (NASDAQ: FB) reports earnings on Wednesday afternoon. The company's conference call is scheduled to begin at 5:00pm ET. Below is a live blog of the events.
06:01:41pm: The call has ended.
06:00:22pm: Sandberg said that Facebook is a very attractive platform to reach people using video messages.
05:56:48pm: Wehner: "Oculus is very much in the development stage, so it's early to be talking about shipment volumes."
05:54:47pm: Zuckerberg congratulated Apple Inc. (NASDAQ: AAPL) on the Apple Watch, referred to it as "pretty amazing technology." "It's a space that's going to be really interesting," he added.
05:51:25pm: Facebook is constantly refining its algorithms to make sure the service is the best for users when they open their phone.
05:45:05pm: Sandberg: "Video is a big opportunity for us." Facebook has four billion video views every day.
05:43:52pm: Dave Wehner, CFO: "…We've got a lot of areas we're investing in, including video." He said that 2015 is a big year for Facebook across the board.
05:40:31pm: Zuckerberg: We're not gonna charge for voice calling. For using the Internet to call, "you can actually get higher-quality calls."
05:37:46pm: Sandberg said that she thinks there is so much more Facebook can do to make ads more relevant on Facebook.
05:35:22pm: Sandberg: "Our goal when we work with marketers is to drive their business." To do that, Sandberg said Facebook needs to work on targeting and measurements.
05:34:17pm: Zuckerberg: "We definitely do see, in this family of app strategy, there's so many new ways people want to share content and so many different sets of people they want to share with."
05:31:43pm: Zuckerberg said that quality and relevance will dictate how additional ads are added to the site.
05:29:30pm: Sandberg: Even with its largest clients, Facebook isn't close to five percent of ad spend. The company doesn't consider Facebook to be a big part of anyone's marketing budget.
05:28:29pm: Sandberg: "Our growth was really strong across all of our marketer segments, but we had a particularly good quarter" for brands.
05:27:12pm: Facebook's headcount growth has skewed toward R&D side because its initiatives have leaned toward the development side.
05:26:36pm: Facebook believes it has the ability to improve the relevance of marketing and improve the results for advertisers.
05:17:53pm: Sandberg: "We've had a great start to the year and we're really optimistic about what's to come."
05:14:24pm: Over 80 percent of Facebook's new advertisers start out simple, implementing something like a promoted post.
05:13:40pm: More than 75 percent of Facebook's video plays occur on mobile.
05:13:02pm: Sandberg said that in the US, Facebook and Instagram get 1 out of every 5 minutes spent on mobile.
05:11:13pm: Sheryl Sandberg, COO: Facebook's performance is strong across all segments.
05:10:24pm: More than seven million people who weren't connected to the Internet before now use Internet.org to get online, Zuckerberg said.
05:09:48pm: Users spend an average of 21 minutes on Instagram every day.
05:08:33pm: Zuckerberg: We continue to be pleased with WhatsApp's performance.
05:06:05pm: Zuckerberg: More than 600 million sports fans connect to Facebook pages, making it the biggest network of sports fans.
05:01:56pm: The call has begun.
04:55:45pm: Facebook also used F8 to introduce a platform for developers to create apps that integrate with Messenger.
04:46:21pm: Facebook unveiled new open source tools for mobile developers at its F8 event.
04:38:01pm: Last month Facebook started piloting a way for users to organize photos of their kids. The results are not unlike that of a scrapbook.
04:31:24pm: During a recent Q&A with users, Facebook CEO Mark Zuckerberg was asked, "What's the most important secret of success?" Mark replied, "Don't give up."
04:22:19pm: According to Facebook's official announcement, Hello will "show you info about who's calling you, even if you don't have that number saved in your phone." But that info can only be seen if it was previously shared with the user on Facebook.
04:20:15pm: Today Facebook started testing Hello, a new feature that "connects with Facebook so you can see who's calling, block unwanted calls and search for people and places."
04:07:15pm: Facebook shares are down 0.53 percent after hours.
04:02:58pm: Facebook Q1 MAU Up 13 percent to 1.44B, Mobile MAU Up 31 percent to 789M
04:02:06pm: Facebook Reports Q1 EPS $0.42 vs. Est.$0.40, Rev. $3.54B vs. Est. $3.56B
Related Articles
Image credit: Public Domain
Posted-In: Facebook EarningsEarnings News After-Hours Center Best of Benzinga
View Comments and Join the Discussion!