Ambarella Earnings Live Blog: Q4 Conference Call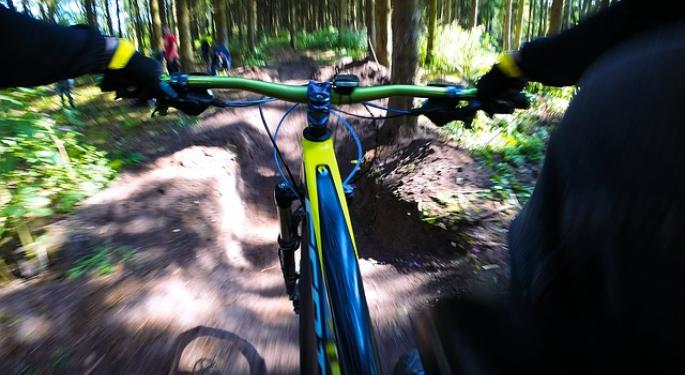 Ambarella Inc (NASDAQ: AMBA) reports earnings on Tuesday afternoon. Below is a live blog of the events. The conference call is scheduled to begin at 5:00 PM ET.
05:52:45pm: Conference call has concluded.
05:48:11pm: Wang: Wearable market is in "R&D mode" for company.
05:47:56pm: Wang: We never built wearable Google Helpouts into revenue model.
05:45:44pm: Wang on auto dash cam market: "Our biggest market was Russia...the situation hasn't really improved a lot. Other markets like China and Korea have made progress...especially in Korea...We expect growth will continue this year."
05:43:35pm: Wang on wearable sports customers outside of GoPro: We can't talk about any other potential partners that haven't announced new products yet.
05:29:59pm: Wang, when asked about Xiaomi and GoPro: "From the Xiaomi point of view...they are trying to build a product portfolio surrounding their cell phone. They believe the [latest] camera can leverage their current cell phone infrastructure. That's why they're jumping into this opportunity."
05:27:01pm: Wang: We're seeing a real opportunity in wearables. "We're going to continue to invest (here)...particularly in the consumer market."
05:24:24pm: CFO George Laplante: We anticipate the company will anticipate the long-term growth rate as initially projected...this year's growth rate is expected to be between 27 percent and 30 percent (revenue).
05:16:15pm: Auto market revenue led by China and Korea. Russia dash cam market is "weak."
05:16:11pm: Security IP revenue are driven by Asia.
05:12:11pm: Strong Q4 sales led by GoPro Inc (NASDAQ: GPRO). Wang confirms company is a supplier for low-cost GoPro competitor, Xiaomi.
05:07:34pm: Wang: Auto cameras offer a "significant" opportunity for Ambarella. Talking electronic mirrors, 360 degree cameras. Externally mounted cameras, using LCD display..."superior processing performance delivers video to the driver without a perceptible delay."
05:06:16pm: Wang recalling security cameras, auto cameras, new generation A7LS SOC chip unveiled at CES 2015.
05:05:11pm: CEO Feng-Ming Wang: "We are extremely pleased" with our financials.
04:10:10pm: Ambarella trading nearly flat after-hours.
04:05:55pm: Ambarella Reports Q4 Adj. EPS $0.68 vs $0.49 Est., Sales $64.7M vs $59.4M Est.
04:00:00pm: Ambarella stock closes Tuesday's up close to 2 percent. Shares are up 9.2 percent over the past week.
Related Links
Posted-In: Earnings News Best of Benzinga
View Comments and Join the Discussion!