#PreMarket Primer: Tuesday, December 30: Debris Found From AirAsia Plane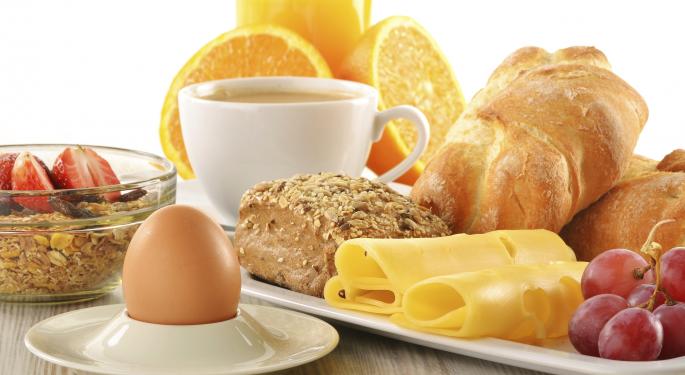 Debris that was part of the missing AirAsia Jet was found early on Tuesday. Teams have been searching for the plane since it went missing on Sunday and crashed somewhere off the coast of Indonesia. The plane lost contact with air traffic controllers just after requesting to increase altitude in order to avoid poor weather. Investigators believe the weather probably caused the plane to go down, but an investigation into what happened won't be possible until the plane's remnants have been recovered.
In other news around the markets:
After a brief lift on Monday, oil prices resumed their downward trajectory on Tuesday as supply interruption worries were overshadowed by the growing global supply glut. Fighting in Libya ended with fires at the nation's largest refinery, which decreased its output to 230,000 barrels per day. However once the shock from the reduced supply had been absorbed, traders returned their attention to global oversupply, causing prices to fall again.
Several of Google Inc's (NASDAQ: GOOG) applications appear to be blocked from accessing the internet in China, though the Chinese government has said it isn't aware of any issues. The Wall Street Journal reported that the Google website has seen sharply falling traffic in China since Friday, but that Google released a statement saying that the issue has nothing to do with the company itself.
A parliamentary vote in Greece on Monday ended with the nation in a state of political uncertainty as current Prime Minister Antonis Samaras' candidate was unable to gain the votes needed to become head of state. Now, the nation will hold snap elections on January 25, something that could see the leftist- Syriza party taking control of the government. Syriza's leaders have vowed to exit the nation's bailout program early, something many worry could lead to an eventual exit from the euro.
After last year's winter weather caused both FedEx Corp (NYSE: FDX) and United Parcel Service Inc. (NYSE: UPS) to delay the delivery of Christmas gifts, the two shipping companies stepped up their game this year and got around 98 percent of their express packages to their recipients by Christmas Eve. Both companies have been preparing for the holiday season by investing millions in improving their logistical networks and hiring seasonal workers, something that appears to have paid off.
Asian Markets
Asian markets were lower; the NIKKEI was down 1.57 percent, the Shanghai composite fell 0.02 percent, the KOSPI lost 0.64 percent, the Shenzhen composite was down 1.23 percent and the Hang Seng index was down 1.14 percent.
European Markets
European markets were down across the board; the FTSE lost 0.90 percent, the DAX was down 0.79 percent, the CAC 40 lost 0.78 percent and the STOXX 600 lost 0.51 percent.
Energy futures were lower; Brent futures lost 0.12 percent and WTI futures were down 0.11 percent. Gold and silver gained 0.47 percent and 0.89 percent respectively, while industrial metals were mixed. Copper gained 0.73 percent and tin was up 1.05 percent, but aluminum was down 0.11 percent and zinc lost 0.56 percent.
The euro was steady at $1.2155, but lost 0.11 percent against the pound and 0.92 percent against the yen. The dollar was also lower against the yen, down 0.94 percent. The greenback also fell 0.17 percent against the pound and 0.39 percent against the Australian dollar.
No notable earnings were released on Monday.
Pre-Market Movers
Stocks moving in the pre-market included:
No notable earnings releases expected on Tuesday
Economics
Notable economic releases expected on Tuesday include Spanish retail sales, Italian business confidence, Italian PPI, U.S. consumer confidence and the Spanish trade balance.
Tune into Benzinga's pre-market info show with Dennis Dick and Joel Elconin here.
View Comments and Join the Discussion!
Posted-In: Earnings News Emerging Markets Eurozone Futures Commodities Previews Options