#PreMarket Primer: Monday, December 1: Black Friday Disappoints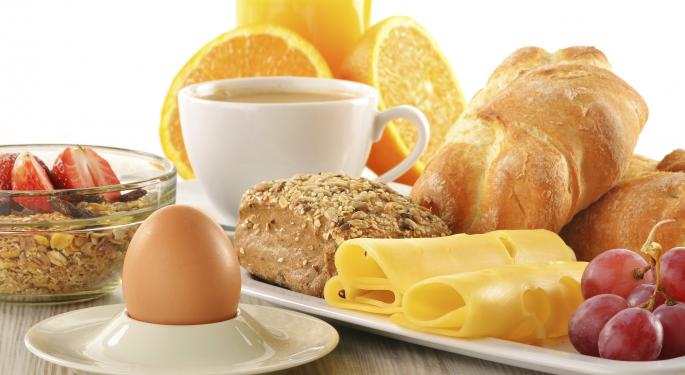 Retail sales during the shopping weekend following Thanksgiving fell by 11 percent according to the National Retail Federation. A survey done by the group showed that shoppers average spend was also lower, down to $380.95 from $407.02 in 2013. While the lack of binge spending was disappointing, the poor figures could be attributed to timing. Most major retailers offered some of their deals before Friday in order to avoid complications, since poor weather kept many shoppers at home last year.
In other news around the markets:
With Ferguson, Missouri still, reeling from riots in response to a grand jury's decision not to bring criminal charges against Darren Wilson, the white police officer who shot an unarmed African-American teenager over the summer, the town's officials announced that Wilson had severed all ties with the police force. Wilson, who will not receive a severance package, said that continuing to work with the police would put his colleagues in danger, something he was not comfortable with.
On Monday morning, pro-democracy protesters clashed with riot police in Hong Kong as the demonstrators attempted to continue their fight for full democratic elections by encircling government headquarters. Though the movement seemed to be losing momentum over the two months of protests, Monday's confrontation was the most violent the city has seen in the past few weeks. The protesters have said they will continue to step up their efforts until their calls for a free election in Hong Kong are heard.
The United States and its allies carried out more than 30 air strikes in Syria over the weekend in an effort to further diminish Islamic State presence in the Middle East. The majority of the strikes took place near Raqqa, a northern city where Islamic State militants have created a stronghold. The strikes reportedly killed 19 people, some of which were women and children.
After OPEC decided not to cut down on its production last Thursday, crude prices tumbled, which in turn put pressure on U.S. energy companies. WTI fell to nearly $65.00 last week following OPEC's announcement, something that many believed would push the United States to cut back on its own production. However, the Wall Street Journal reported that most analysts don't see U.S. companies diminishing their output, instead, they are expected to cut down on spending while still maintaining production.
Asian Markets
Asian markets were mostly lower with the exception of the NIKKEI, which gained 0.75 percent. The Shanghai and Shenzhen composites fell 0.08 percent and 0.38 percent respectively, the KOSPI lost 0.79 percent and the Hang Seng index was down 2.58 percent.
European Markets
Europe's markets were down across the board; the FTSE fell 0.93 percent, the STOXX 600 lost 0.61 percent, the DAX lost 0.34 percent and the CAC 40 was down 0.86 percent.
Energy futures were lower; Brent futures lost 1.72 percent to traded at $68.94 per barrel and WTI futures were down 1.93 percent at $64.87 per barrel. Gold and silver lost 1.16 percent and 1.65 percent respectively, and industrial metals were also lower. Copper fell 0.79 percent, aluminum was down 1.96 percent and zinc fell 1.82 percent.
The euro was steady at $1.2458, but lost 0.13 percent against both the yen and the pound. The dollar was also lower, down 0.24 percent against the yen and 0.19 percent against the pound, but the greenback gained 0.52 percent against the Australian dollar.
Earnings
No notable reports released on Friday
Stocks moving in the premarket included:
Noble Corporation PLC (NYSE: NE) was down 2.28 percent after falling 15.54 percent over the past week.
EOG Resources Inc (NYSE: EOG) fell 1.98 percent after losing 7.35 percent on Friday.
Microsoft Corporation (NASDAQ: MSFT) was down 1.86 percent after falling 1.83 percent over the past five days.
Notable releases expected on Monday include:
Thor Industries, Inc. (NYSE: THO) is expected to report first quarter EPS of $0.81 on revenue of $903.87 million, compared to last year's EPS of $0.68 on revenue of $799.96 million.
Shoe Carnival, Inc. (NASDAQ: SCVL) is expected to report third quarter EPS of $0.48 on revenue of $248.83 million, compared to last year's EPS of $0.54 on revenue of $235.77 million.
Economics
PMI data will be the star of Monday's economic data with Spain, Italy, France, Germany, Italy, the eurozone, the UK and the United States all set to report manufacturing PMI.
For a recap of last week's market action, click here.
Tune into Benzinga's pre-market info show with Dennis Dick and Joel Elconin here.
Posted-In: Earnings News Guidance Emerging Markets Eurozone Futures Commodities Previews
View Comments and Join the Discussion!