#PreMarket Primer: Friday, November 28: Oil Tumbles Without OPEC Cut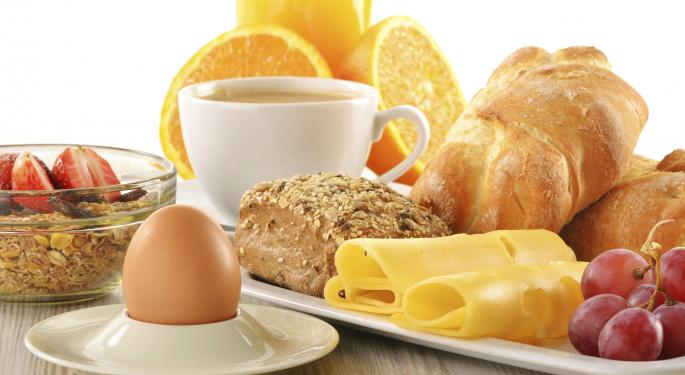 Despite the fact that most expected OPEC to decide against a supply cut at its Thursday meeting, markets responded with volatility to the news that the cartel was maintaining its current output.
Both Brent and WTI futures fell to new lows following the announcement that the group had decided to allow markets to determine the commodity's price. Now, analysts expect that Brent futures will remain below $80 for an extended period, with some betting prices will slide under $70 as the global economy continues to struggle.
In other news around the markets:
GoPro Inc (NASDAQ: GPRO) is the latest company to begin experimenting with the use of drones; the camera manufacturer is planning to roll out a line of consumer friendly drones in an effort to keep up with its peers. The Wall Street Journal reported that GoPro may release the new line as early as the end of 2015 and will likely price them at between $500 and $1000.
Data out on Thursday helped raise speculation that the European Central Bank will roll out an aggressive easing program in the coming months as the eurozone economy looked to be continuing to slow. Consumer prices in the bloc's largest economy, Germany, increased only 0.5 percent annually in November while prices in Spain fell 0.5 percent. The figures added to worries that the bloc could slip into a period of deflation unless the bank intervenes.
Protests around the United States over a grand jury's decision not to bring criminal charges against a police officer who fatally shot an unarmed African-American teenager diminished with the Thanksgiving holiday on Thursday, though the damage in the small town of Ferguson, Missouri, remained. Riots tore apart the town where the shooting took place with mobs burning buildings and hurling bricks at the police. The area has been flooded with 2,200 National Guard troops tasked with breaking up the violence, but the incident has sparked a growing debate about racially motivated crimes across the country.
BMG Rights Management LLC and Round Hill Music LP are suing Cox Communications Inc over its customers' illegal music downloads. The two music production companies claim that Cox is allowing users to carry out illegal downloads on its Internet service, something that is against copyright law. While the cable company already has a terms of service contract in place that asks users not to use the services for illegal purposes, the music companies allege that Cox turns a blind eye to illegal downloading for fear of losing revenue.
Asian Markets
Asian markets were mixed; the NIKKEI rose 1.23 percent and the Shanghai and Shenzhen composites gained 1.99 percent and 0.30 percent respectively, but the KOSPI fell 0.07 percent and the Hang Seng index was down 0.07 percent.
European Markets
Europe's markets were down across the board; the FTSE fell 0.66 percent, the DAX lost 0.46 percent, the CAC 40 was down 0.34 percent and the STOXX 600 was down 0.31 percent.
Energy futures sunk lower following the OPEC meeting; Brent futures lost 1.13 percent and WTI futures were down 6.89 percent. Gold and silver lost 1.17 percent and 3.17 percent respectively, and industrial metals were also down across the board. Copper fell 1.35 percent, aluminum was down 0.82 percent, zinc lost 0.75 percent and tin was down 0.12 percent.
The euro continued to decline against the dollar on Friday, down 0.13 percent, but the common currency gained 0.05 percent against the pound and 0.25 percent against the yen. The dollar was on the rise, up 0.38 percent against the yen, 0.13 percent against the pound and 0.23 percent against the Australian dollar.
Earnings
Notable reports released on Wednesday included:
Deere & Company (NYSE: DE) reported fourth-quarter EPS of $1.83 on revenue of $8.04 billion, compared to last year's EPS of $2.11 on revenue of $8.62 billion.
Seadrill Ltd (NYSE: SDRL) reported third-quarter EPS of $0.31 on revenue of $1.29 billion, compared to last year's EPS of $0.58 on revenue of $1.28 billion.
No notable earnings expected on Friday
Economics
Notable economic releases expected on Friday include French PPI, Italian CPI, Canadian GDP, German retail sales and Spanish retail sales.
For a recap of Wednesday's market action, click here.
Tune into Benzinga's pre-market info show with Dennis Dick and Joel Elconin here.
Posted-In: Earnings News Emerging Markets Eurozone Futures Commodities Previews Options
View Comments and Join the Discussion!