#PreMarket Primer: Monday, November 24: Talks With Iran Unlikely To Yield A Deal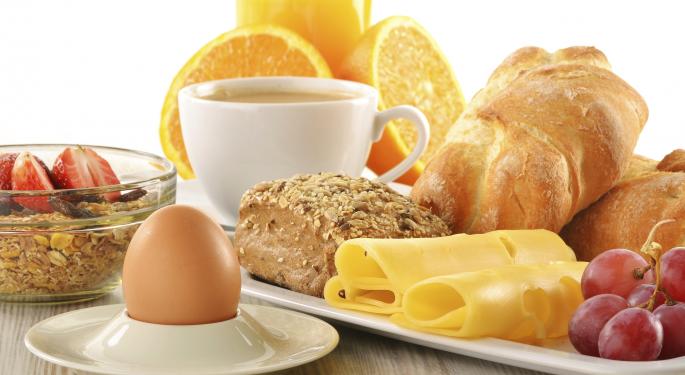 Monday is the final day for world powers and Iran to come to an agreement on Tehran's nuclear capabilities. The two sides have been working to find a solution to a decade-old dispute about the Middle Eastern nation's uranium enrichment programs and set a November 24 deadline to reach a long-term deal.
However, both sides have said that an agreement by the end of the day will be virtually impossible as they remain at odds over several key issues. Though some U.S. officials have said they are looking to extend the deadline in order to maintain an open dialogue, others say one year of negotiating is enough and that a different outcome won't be achieved in just a matter of months.
In other news around the markets:
After President Barack Obama announced his plans to use his executive power to overhaul U.S. immigration policies and grant nearly five million illegal immigrants the ability to obtain residency, Republicans in Congress immediately began working to stop him. Saying that the President has abused his executive powers, Republican lawmakers have asked that the judiciary panel in the House of Representatives review Obama's actions to see if they went against the constitution. The hearing is scheduled for December 2.
The People's Bank of China unexpectedly cut interest rates late on Friday after resisting the pressure to ease for more than two years. The bank initially rolled out a series of "mini-stimulus" measures in order to keep from using a large-scale easing tactic, but Friday's decision to cut interest rates to 5.6 percent, a 0.4 percent drop, proves that the bank is becoming concerned about the region's deteriorating financials.
On Monday, a Ukrainian official said that three of the nation's soldiers had been killed on Sunday due to fighting in the eastern part of the nation. Pro-Russian separatists continue to occupy several towns in the East and have been fighting to maintain control despite a ceasefire agreement made back in September. Both sides have violated the terms and many worry that it may fall apart in the coming weeks.
Reuters reported that the Pentagon is looking to arm Sunni tribesmen in Iraq to help them push back against ISIS advances. The U.S. military wants to spend $24.1 million to provide the tribesmen with AK-47s, rocket propelled grenades and mortar rounds. Though the United States is trying to maintain ground support in the fight against ISIS by arming and training Iraqi forces, President Obama has kept his promise not to send in any U.S. ground troops.
Asian Markets
Asian markets were up across the board; the NIKKEI was up 0.33 percent, the Shanghai composite gained 1.89 percent, the KOSPI rose 0.70 percent, the Shenzhen composite was up 1.68 percent and the Hang Seng index gained 1.95 percent.
European Markets
European markets were mostly higher with the exception of the FTSE, which lost 0.08 percent. The Stoxx 600 rose 0.17 percent, the DAX was up 0.21 percent, the CAC 40 gained 0.44 percent and the IBEX had the largest gains, up 1.27 percent.
Energy futures were lower; Brent futures lost 0.17 percent and WTI futures were down 0.07 percent. Gold and silver lost 0.14 percent and 0.48 percent, respectively, but industrial metals were higher with the exception of copper, which lost 0.07 percent. Aluminum was down 1.06 percent, zinc fell 2.04 percent and tin was down 1.40 percent.
The euro was steady at $1.2381, and also gained 0.12 percent against the franc and 0.31 percent against the yen. The dollar was also higher, up 0.38 percent against the yen, 0.11 percent against the pound and 0.21 percent against the franc.
Stocks moving in the Premarket included:
Notable releases expected on Monday include:
Aegean Marine Petroleum Network Inc (NYSE: ANW) is expected to report third quarter EPS of $0.21 on revenue of $1.76 billion, compared to last year's EPS of $0.16 on revenue of $1.60 billion.
Brocade Communications (NASDAQ: BRCD) is expected to report fourth-quarter EPS of $0.23 on revenue of $562.43 million, compared to last year's EPS of $0.24 on revenue of $558.80 million.
Trina Solar Limited (NYSE: TSL) is expected to report third quarter EPS of $0.15 on revenue of $645.68 million, compared to last year's EPS of $0.14 on revenue of $548.80 million.
Economics
Monday's economic calendar will be relatively slow with releases including Germany's Ifo business climate survey, U.S. services PMI and Italy's trade balance.
For a recap of last week's market action, click here.
Tune into Benzinga's pre-market info show with Dennis Dick and Joel Elconin here.
Posted-In: News Eurozone Futures Commodities Previews Options Forex Global
View Comments and Join the Discussion!