#PreMarket Primer: Friday, November 21: Immigration Reform Could Have Lasting Impact In More Ways Than One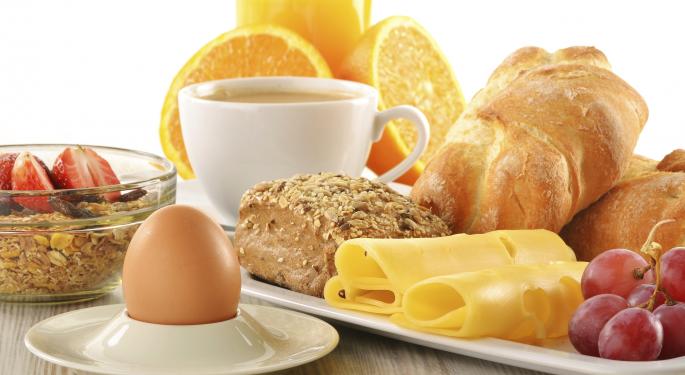 President Barack Obama announced his sweeping reforms of the U.S. immigration system on Thursday, much to the dismay of Republicans who believe the President should not act unilaterally. The reforms will protect nearly five million undocumented workers from deportation and give them an opportunity to obtain legal status, something which almost surely would not have made it through Congress.
Republicans have vowed to fight the President on his decision to use his executive power to pass the reforms without the approval of the Senate or House of Representatives, saying that his decision to do so oversteps his constitutional powers. Moving forward, President Obama will likely find it difficult to move his agenda through Congress as mid-term elections left him with a Republican dominated House and Senate.
In other news around the markets:
With the conflict in Ukraine showing no signs of reconciliation, the United States is expected to send non-lethal military assistance in order to help Kiev in its stand against Pro-Russian separatist rebels. The aid will include Humvee vehicles but no arms as President Obama has said he does not see a need for more weapons and is urging the two sides to come to a diplomatic resolution.
The talks between world powers and Iran are not likely to end with an agreement before the November 24 deadline, though officials present have said there has been some progress made. The two sides have been unable to agree on the decades old dispute over Tehran's nuclear capabilities which the West worries could be used for military purposes but Iran argues is a source of energy. If no decision is reached by Monday but the talks are still productive, officials are expected to extend the deadline for a final deal to some time in March.
On Thursday AT&T Inc. (NYSE: ATT) agreed to settle a lawsuit alleging that the company dumped its electronic waste in California illegally. The telecommunications company will pay $423.8 million in order to end the dispute as well as changing its environmental policies to include contractor inspections and independent audits.
Following the news that Allergan Inc. (NYSE: AGN) accepted Actavis PLC's (NYSE: ACT) takeover bid, Valeant Pharmaceuticals announced a $2 billion buy back plan. Activist investor Bill Ackman initially led the company's hostile takeover efforts of Allergan, however when the company made a deal with Actavis, Valeant abandoned its takeover efforts and instead revised its share repurchase program.
Asian Markets
Asian markets were mostly higher; the NIKKEI was up 0.33 percent, the KOSPI gained 0.35 percent, the Hang Seng Index rose 0.43 percent, and the Shanghai and Shenzhen composites had the largest gains, up 1.40 percent and 1.17 percent, respectively.
European Markets
European markets were up across the board; the FTSE rose 0.27 percent, the STOXX 600 gained 0.21 percent, the DAX gained 0.34 percent and the CAC 40 was up 0.25 percent.
Energy futures were higher with the OPEC meeting coming up on Monday; Brent futures rose 0.29 percent and WTI futures gained 0.38 percent. Gold and silver rose 0.28 percent and 0.76 percent respectively, and industrial metals were mostly higher with the exception of zinc, which fell 0.09 percent. Copper gained 0.46 percent, aluminum was up 0.64 percent and tin rose 3.39 percent.
The yen lost ground on Friday, falling 0.38 percent against the euro and 0.48 percent against the dollar. Otherwise currency markets were relatively quiet; the euro gained 0.07 percent against the dollar and 0.10 percent against the pound. The dollar was also higher against the pound, up 0.05 percent, but lost 0.06 percent against the franc.
Earnings
Notable reports released on Thursday included:
Stocks moving in the Premarket included:
Staples Inc. (NASDAQ: SPLS) was down 1.80 percent after gaining 3.84 percent over the past week.
Notable releases expected on Friday include:
ANN INC. (NYSE: ANN) is expected to report third quarter EPS of $0.70 on revenue of $651.93 million, compared to last year's EPS of $0.89 on revenue of $657.53 million.
Footlocker, Inc. (NYSE: FL) is expected to report third quarter EPS of $0.79 on revenue of $1.72 billion, compared to last year's EPS of $0.68 on revenue of $1.62 billion.
Berry Plastics Group (NYSE: BERY) is expected to report fourth quarter EPS of $0.37 on revenue of $1.33 billion, compared to last year's EPS of $0.33 on revenue of $1.20 billion.
Economics
Friday's economic calendar is a relatively quiet one with releases including Canadian CPI, Mexican GDP and the US ECRI weekly index.
For a recap of Thursday's market action, click here.
Tune into Benzinga's #PreMarket Prep show with Dennis Dick and Joel Elconin here.
Posted-In: Earnings News Guidance Emerging Markets Eurozone Futures Commodities Previews
View Comments and Join the Discussion!