#PreMarket Primer: Thursday, November 20: Immigration Reform Expected To Be Announced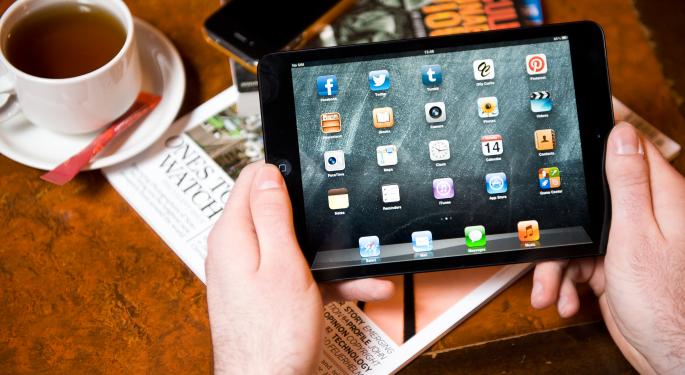 President Obama is expected to announce his changes to the U.S. immigration system on Thursday night, a controversial move that will save millions of immigrants from the threat of deportation.
Obama plans to use his executive action in order to grant nearly five million people the ability to get a work permit while also increasing border security.
If followed through, it will be the largest change to U.S. immigration policy in almost 30 years.
However, Obama's use of his executive powers have created controversy in Washington with Republicans claiming that the President is overstepping his boundaries and side stepping Congress. As both the House of Representatives and the Senate are controlled by Republicans following mid-term elections, Republican policymakers have threatened to refuse to cooperate for the remainder of Obama's term.
In other news around the markets:
The Federal Reserve's October meeting minutes left something to be desired after being released on Wednesday. The report revealed little new information to investors who have been wondering when and how the bank plans to raise interest rates. The minutes showed that the U.S. central bankers are concerned about whether or not inflation will continue to improve and if the U.S. economy can continue to stabilize while the global economy struggles.
On Wednesday, British Foreign Secretary Philip Hammond said he was unsure that world powers would be able to come to an agreement with Iran over the nation's nuclear development before next week's deadline. The two sides agreed they would reach a long term deal by November 24, but they remain at odds over several key issues. Hammond told reporters that he was "not optimistic" about a deal by Monday, but that they were considering extending the deadline if talks continued to be productive.
Amazon.com Inc. (NASDAQ: AMZN) is using robots in several of its warehouses across the U.S. in order to save its employees valuable time in fulfilling orders. The robots bring the warehouse's shelves to the employees, saving them about 20 miles worth of walking each day and allowing robot equipped centers to fill nearly triple the amount of orders that a normal center could.
China's HSBC manufacturing PMI reading fell to a six year low on Thursday, confirming that the nation's slowdown was persisting. The figure came in a 50.0 in November, a drop from October's 50.4 reading. A figure below 50.0 indicates contraction, meaning that China's manufacturing sector only barely grew this month. China's markets were unfazed by the data though, as most have been expecting that the fourth quarter will be turbulent for Beijing.
Asian Markets
Asian markets were mostly lower with the exception of the NIKKEI and the Shanghai composite, which both gained 0.07 percent. The KOSPI was down 0.45 percent, the Shenzhen composite fell 0.20 percent and the Hang Seng index was down 0.10 percent.
European Markets
Europe's markets were down across the board; the FTSE lost 0.38 percent, the STOXX 600 was down 0.36 percent, the Dax lost 0.40 percent, the CAC 40 was down 0.66 percent and Italy's MIB suffered the largest loss, down 1.13 percent.
Energy futures were minimally higher; Brent futures gained 0.10 percent and WTI futures rose 0.09 percent.Gold and silver lost 0.65 percent and 1.25 percent respectively, while industrial metals were mostly higher with the exception of copper, which lost 0.54 percent. Aluminum was up 0.45 percent, zinc rose 0.31 percent and tin was up 0.13 percent.
The euro was lower, down 0.36 percent against the dollar and 0.14 percent against the pound, but the common currency gained 0.23 percent against the yen. The dollar was also higher against the yen, up 0.58 percent, and the green back also rose 0.20 percent against the pound and 0.45 percent against the Australian dollar.
Earnings
Notable reports released on Wednesday included:
Stocks moving in the Premarket included:
Notable releases expected on Thursday include:
Economics
Thursday's economic calendar will be dominated by European data including eurozone services PMI, manufacturing PMI and composite PMI, British retail sales, eurozone consumer confidence, German PPI, manufacturing PMI from Germany and France and composite PMI from Germany and France. Also notable will be U.S. CPI, U.S. existing home sales and U.S. manufacturing PMI.
For a recap of Wednesday's market action, click here.
Tune into Benzinga's pre-market info show with Dennis Dick and Joel Elconin here.
View Comments and Join the Discussion!
Posted-In: News Eurozone Futures Commodities Previews Global Economics Pre-Market Outlook