Salesforce's Earnings Could Lead These Funds To Trim Their Holdings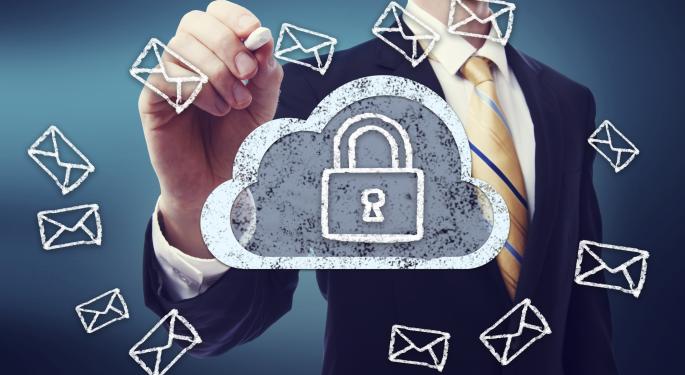 Shares of salesforce.com, inc. (NYSE: CRM) were down 3.4 percent recently amid the software maker's fourth-quarter sales and earnings guidance falling short of analysts' views.
Salesforce.com is the top vendor of customer relationship management software and is used by a wide range of industries to track the sales pipeline, client details and other data.
The company made a name for itself by being ahead of rivals, such as Oracle Corporation and SAP SE (ADR) in bringing customer relationship management software to the cloud. There are other, smaller companies that make lower-cost, cloud-based CRM systems, but salesforce.com is known for a robust, product-laden product.
Related Link: Salesforce.com Beats Q3 Views, Outlook Disappoints
The company has a market capitalization of $37 billion and is widely held among mutual funds.
Even after a stock dip following a disappointing report, fund managers often track the support received from other institutional owners. If it gets support at a key moving average, such as the 50-day or 200-day mark, mutual funds will often add shares to existing positions.
The coming days and weeks will show whether managers add to their positions in salesforce.com or choose to pare their holdings.
Salesforce.com Holder: Fidelity Blue Chip Growth Fund
The Fidelity Blue Chip Growth Fund (MUTF: FBGRX) is among the largest owners of salesforce.com, holding 0.68 percent of shares outstanding. However, that accounts for 1.40 percent of fund holdings.
The fund typically invests at least 80 percent of total assets in companies included in the S&P 500 or the Dow Jones Industrial Average. In the past, the fund had been more laser-focused on blue chips, but the current investment philosophy also includes stocks with a market cap of at least $1 billion. The current manager, Sonu Kalra, puts a special emphasis on companies with superior earnings growth.
In addition to Salesforce.com, top holdings include:
Apple Inc.
Gilead Sciences, Inc.
Google Inc
Amazon.com, Inc.
The fund sports a year-to-date return of 13.08 percent.
Related Link: FBN: Salesforce.com Deferred Revenue Offers 'Visibility'
Salesforce.com Holder: Fidelity Growth Company
Another top holder of salesforce.com, owning even more of the company's outstanding shares, is the Fidelity Growth Company (MUTF: FDGRX). This fund's objective, on the surface, sounds similar to that of the Fidelity Blue Chip Growth Fund. In this case, the focus is on large-cap growth.
Manager Steve Wymer gravitates toward the high-growth sectors of health care and technology sectors. He also includes some value stocks, which historically have had the most room to run to round out the fund.
In addition to salesforce.com, top holdings include:
Apple
Facebook Inc
Google
Regeneron Pharmaceuticals Inc
Gilead Sciences
NVIDIA Corporation
The Fidelity Growth Company has a year-to-date return of 7.01 percent.
Posted-In: cloud Fidelity Funds mutual fundsEarnings General Best of Benzinga
View Comments and Join the Discussion!