#PreMarket Primer: Tuesday, November 18: Abe To Delay Sales Tax Increase In Japan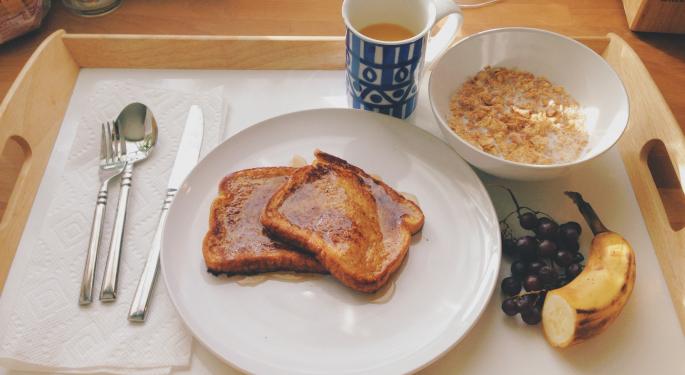 Following reports that the Japanese economy had fallen into a recession in the third quarter, Prime Minister Shinzō Abe is planning to hold off on another sales tax hike initially set for October 2015. In April, the country's sales tax was increased from 5 percent to 8 percent in an effort to reduce Japan's massive debt.
However, many are blaming the tax hike for the nation's poor economic performance, something that has prompted Abe to pull back on his rigorous efforts to cut down on spending and reform the nation's economy.
In addition to postponing the tax hike, Abe is expected to announce a snap election over the next few days.
In news around the markets:
Allergan Accepts Actavis Takeover Bid
On Monday, Allergan, Inc. (NYSE: AGN) accepted Actavis plc's (NYSE: ACT) $66 billion takeover offer, causing Valeant Pharmaceuticals Intl Inc (NYSE: VRX) to walk away from its own takeover efforts. Actavis' offer was billions higher than Valeant's takeover bid, resulting in a win-win situation for Allergan, which has been fighting off Valeant's advances for months.
Facebook Tries To Break Into Corporate Space With New Service
Facebook Inc (NASDAQ: FB) is planning to roll out a professional version of its social networking site over the next few months in an effort to expand the brand into the corporate space. The new services, said to be called Facebook at Work, will allow workers to share documents and send messages similarly to the social site. Details about the new venture are scarce, but the site will be competing with the likes of LinkedIn Corp (NYSE: LNKD) and salesforce.com, inc. (NYSE: CRM) for corporate users.
Draghi Says European Central Bank Is Ready To Extend Stimulus
In a testimony before the European Parliament on Monday, European Central Bank President Mario Draghi said that the eurozone's central bank was ready and willing to expand on its stimulus packages if need be. Draghi promised that the bank was working to keep the region's dangerously low inflation figures from sliding further and said that if depressed consumer prices persist, the bank would step in with more quantitative easing. Draghi also said that the bank was committed to protecting the region's economy and would be open to using unconventional means to do so.
Halliburton, Baker Hughes Reach Acquisition Deal
With the global supply glut growing and oil prices under pressure, Halliburton Company (NYSE: HAL) and Baker Hughes Incorporated (NYSE: BHI) announced that they had agreed on an acquisition deal. Halliburton will pay about $35 billion to buy Baker Hughes, something that will help both companies hold on to their workforces despite the deteriorating oil market by saving around $2 billion per year in extra costs.
Asian Markets
Asian markets were mostly higher with the exception of the Shanghai composite and the Hang Seng index, which lost 0.67 percent and 1.13 percent, respectively. The NIKKEI was up 2.18 percent, the KOSPI gained 1.20 percent and the Shenzhen composite gained 0.08 percent.
European Markets
European markets were up across the board; the FTSE gained 0.47 percent, the STOXX 600 was up 0.46 percent, the DAX rose 0.89 percent and the CAC 40 was up 0.58 percent.
Energy futures were higher. Brent futures gained 0.63 percent and WTI futures were up 0.89 percent. Gold and silver gained 1.11 percent and 1.54 percent, respectively, while industrial metals were lower with the exception of aluminum, which gained 0.35 percent. Copper fell 0.28 percent, zinc lost 0.09 percent and tin was down 0.13 percent.
The euro gained some strength on Tuesday, rising 0.59 percent against the dollar, 0.57 percent against the pound and 0.82 percent against the yen. The dollar lost 0.03 percent against the pound, but gained 0.25 percent against the yen and 0.24 percent against the Australian dollar.
Earnings
Notable reports released on Monday included:
Tyson Foods, Inc. (NYSE: TSN) reported fourth quarter EPS of $0.87 on revenue of $10.10 billion, compared to last year's EPS of $0.70 on revenue of $8.89 billion.
Agilent Technologies Inc (NYSE: A) reported fourth quarter EPS of $0.88 on revenue of $1.81 billion, compared to last year's EPS of $0.81 on revenue of $1.72 billion.
Urban Outfitters, Inc. (NASDAQ: URBN) reported third quarter EPS of $0.35 on revenue of $814.00 million, compared to last year's EPS of $0.47 on revenue of $774.05 million.
Stocks moving in the #PreMarket included:
Notable releases expected on Tuesday include:
Economics
Tuesday's economic calendar will be relatively light with releases including British CPI, British PPI, U.S. PPI and Germany's ZEW current conditions survey.
For a recap of Monday's market action, click here.
Tune in to Benzinga's #PreMarket info show with Nic Chahine, Felix Salmon and Rev. Emmanuel Lemelson here.
Posted-In: Actavis PLC Allergan Inc.Earnings News Commodities Forex Pre-Market Outlook Markets
View Comments and Join the Discussion!