#PreMarket Primer: Thursday, November 13: Medvedev Says Sanctions Need To Go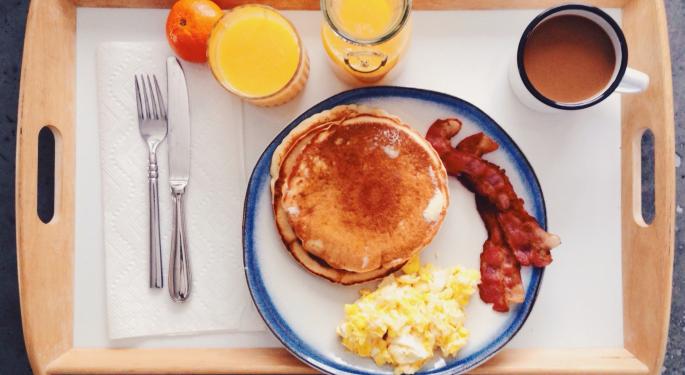 On the sidelines of a conference in Asia, Russian Prime Minister Dmitry Medvedev told U.S. President Barack Obama that the sanctions against Russia were hindering the West's relationship with Moscow. In order for the two to return their communications to calm, productive talks, Medvedev said the sanctions against Russia would need to be lifted.
Medvedev's comments came just days after the fighting in Ukraine picked up again and accusations that Russia is supporting rebel groups by sending in troops and armored vehicles stepped up. E.U. policymakers are set to meet next week to discuss ramping up sanctions, while U.S. policy makers have condemned Russia's role in the conflict.
In news around the markets:
Citigroup, JPMorgan Bear The Brunt Of Forex Scandal Fines
Citigroup Inc (NYSE: C) and JPMorgan Chase & Co. (NYSE: JPM) ended up taking the brunt of the fines imposed on six large banks as a result of allegations that their traders manipulated foreign exchange rates. Citigroup has agreed to pay $1.02 billion and JPMorgan will pay $1.01 billion, while other banks like the Bank of America Corp (NYSE: BAC) and HSBC Holdings plc (NYSE: HSBC) will pay just a fraction of that.
Hasbro Considers Dreamworks Acquisition
Hasbro, Inc. (NASDAQ: HAS) is looking to acquire Dreamworks Animation Skg Inc (NASDAQ: DWA) as the animation studio begins to expand into the retail market. The deal would be beneficial to both companies, as Hasbro recently launched its own film company that produces movies aligned with some of its toy brands. For the moment, talks between the two are very new with most expecting negotiations to last between two and four weeks.
Chinese Industrial Data Indicate Slowdown In Growth
Data from China remained inline with expectations of a slowdown, with industrial output disappointing on Thursday. Industrial output, one of China's largest drivers for growth, increased 7.7 percent annually in October, a decline from September's 8 percent rise. The slowdown in one of China's key sectors has many predicting that the nation will not meet Beijing's 7.5 percent growth target this year.
Oil Prices Continue Decline Ahead of OPEC Meeting
Oil prices slid even further on Thursday after OPEC announced that it saw a decline in 2015 demand. The cartel, which is set to meet on November 24, said it sees demand falling next year, a bad sign for oil prices as they are already weighed down by a growing supply glut. Following OPEC's revised forecast, Saudi Arabia's Oil Minister Ali al-Naimi kept quiet about the kingdom's view on the commodity's falling price. His silence was interpreted by many as a sign that Saudi Arabia may support an output cut.
Asian Markets
Asian markets were mostly lower with the exception of the NIKKEI and the Hang Seng index, which gained 1.14 percent and 0.34 percent, respectively. The Shanghai composite was down 0.31 percent, the KOSPI lost 0.37 percent and the Shenzhen composite fell 1.20 percent.
European Markets
European markets were up across the board; the FTSE rose 0.31 percent, the STOXX 600 was up 0.51 percent, the DAX gained 0.97 percent and the CAC 40 was up 0.86 percent.
Energy futures were lower. Brent futures lost 0.67 percent and WTI futures were down 0.52 percent. Gold and silver gained 0.23 percent and 0.49 percent, respectively, while industrial metals were mostly higher with the exception of tin, which lost 0.35 percent. Copper was up 0.31 percent, aluminum gained 0.83 percent and zinc rose 0.57 percent.
The dollar paused from its recent rally on Thursday as investors waited for new data. The greenback lost 0.16 percent against the pound and 0.19 percent against the franc, but gained 0.06 percent against the yen. The euro gained 0.16 percent against the dollar, 0.33 percent against the pound and 0.26 percent against the yen.
Earnings
Notable reports released on Wednesday included:
Stocks moving in the #PreMarket included:
Notable releases expected on Thursday include:
Economics
European data will make up most of Thursday's economic calendar with releases including the French current account, Italian CPI, German CPI, Spanish CPI, U.S. initial and continuing jobless claims and U.S. oil inventory data.
For a recap of Wednesday's market action, click here.
Tune in to Benzinga's #PreMarket info show with Adam Feuerstein, Brad Thomas & Minyi Chen here.
Posted-In: Bank of America CitigroupEarnings News Commodities Forex Pre-Market Outlook Markets
View Comments and Join the Discussion!