#PreMarket Primer: Tuesday, October 28: CDC Warns That Involuntary Quarantines Could Discourage Progress On Ebola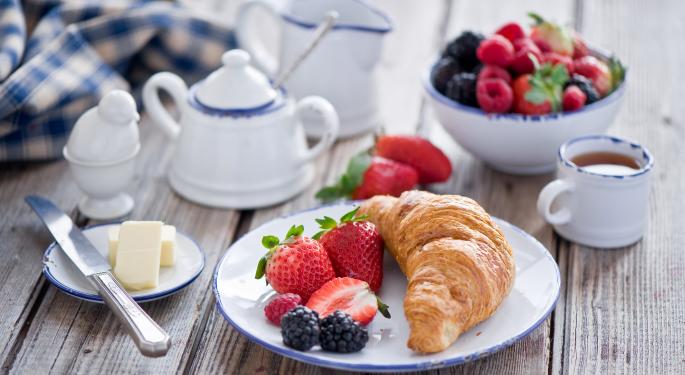 After both New York and New Jersey issued mandatory isolation procedures for anyone traveling into the U.S. that has been in contact with Ebola patients, the Centers for Disease Control and Prevention, together with the Obama administration, has released its own, less stringent recommendation.
The CDC urged those who have been working with Ebola patients and have returned to the U.S. to voluntarily submit themselves for isolation. Anyone who is at risk for contracting the disease has been advised to avoid public transportation and large crowds, as well as refraining from flying until 21 days after their exposure.
The more lenient guidelines recommended by the CDC are aimed at encouraging health care workers to voluntarily donate their time and expertise in the fight against Ebola. Many worry that the mandatory quarantines seen in New York and New Jersey will discourage doctors and nurses from traveling abroad to help contain the outbreak in West Africa.
In news around the markets:
FireEye Report Accuses Russia Of Spying On U.S. Firms
The Wall Street Journal reported that FireEye Inc (NASDAQ: FEYE) is set to release a report on Tuesday accusing the Russian government of spying on U.S. firms in order to gain access to military secrets. Earlier in the year, the cybersecurity firm began an investigation into a U.S. company where a sophisticated cyber weapon had infiltrated the system. The investigation showed that the weapon had been built during Russian business hours and used the Russian language.
Despite Revenue, Twitter User Growth Disappoints
Although revenue for Twitter Inc (NYSE: TWTR) more than doubled last quarter, the company is still facing criticism for its disappointing user growth. The company's shares lost nearly 10 percent following the release of its earnings on Monday as investors worried that the company would not be able to keep up with Facebook Inc (NASDAQ: FB) in terms of new users.
Apple CEO Not Deterred By Retailers Rejecting Apple Pay
After both CVS Health Corp (NYSE: CVS) and Rite Aid Corporation (NYSE: RAD) surprised investors by deciding not to sign up for Apple Inc.'s (NASDAQ: AAPL) new mobile pay system, Apple CEO Tim Cook said he wasn't worried about the retail stores' blockade of the system. Instead, Cook said the Apple Pay system already has a lot of major banks and retailers enrolled, indicating that the decision to block the service could backfire.
Errors Found In ECB Stress Test
Several isolated errors were discovered in the European Central Bank's stress tests, causing some concern about the reliability and consistency of the results. Errors were found in two German banks' results, while several Polish banks' financial data was left out due to a late submission. The errors didn't negate the tests' overall results, and most say that a review of this magnitude was bound to have some mistakes due to the sheer number of figures being compiled.
Asian Markets
Asian markets were mixed; the NIKKEI and the KOSPI were both lower, 0.38 percent and 0.33 percent, respectively. However, the Shanghai composite gained 2.07 percent, the Shenzhen composite rose 2.34 percent and the Hang Seng index gained 1.65 percent.
European Markets
European markets opened the day higher; the FTSE rose 0.47 percent, the STOXX 600 gained 0.53 percent, the DAX was up 0.83 percent and the CAC 40 gained 0.30 percent.
Energy futures were lower; Brent futures lost 0.27 percent and WTI futures were down 0.21 percent. Gold and silver gained 0.01 percent and 0.43 percent, respectively, and industrial metals were also higher with the exception of zinc, which lost 0.09 percent. Copper gained 0.03 percent, aluminum was up 0.76 percent and tin rose 0.51 percent.
The euro was on the rise on Tuesday, gaining 0.13 percent against the dollar, 0.15 percent against the yen and 0.10 percent against the pound. The dollar also gained against the pound, up 0.02 percent, but lost 0.32 percent against the Australian dollar.
Earnings
Notable reports released on Monday included:
Stocks moving in the #PreMarket included:
Notable releases expected on Tuesday include:
Economics
The Federal Reserve is set to begin its two-day policy meeting on Tuesday, where most expect it will cut the final $15 billion worth of asset purchases. Other notable economic releases include Italian business confidence, U.S. consumer confidence, U.S. durable goods orders and Japanese industrial production.
For a recap of Monday's market action, click here.
Tune in to Benzinga's #PreMarket info show with Otavio Dalarossa, Kenny Glick & Nic Chahine here.
Posted-In: Earnings News Emerging Markets Commodities Forex Economics Markets Movers
View Comments and Join the Discussion!