#PreMarket Primer: Thursday, August 28: Russia Implicated Further In Ukrainian Conflict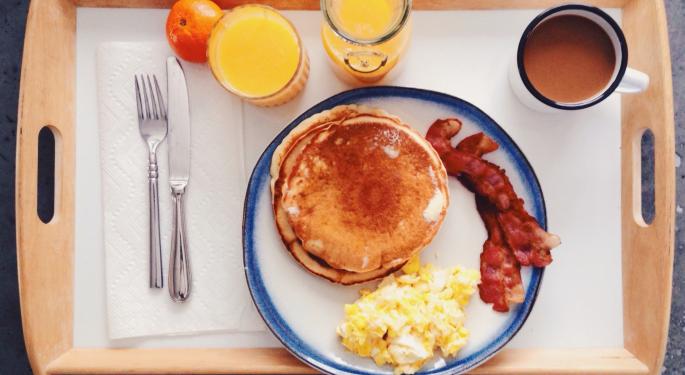 On Thursday, reports from Novoazovsk said that Russian soldiers had entered the town alongside pro-Russian separatists. Kiev has been accusing Russia of sending military aid across its borders recently, including arms, equipment and now troops.
With the support of the Russian military, Ukrainian forces have lost some ground in the eastern part of the nation. After two days of fighting, Novoazovsk, a southeastern Ukrainian town, has been lost to the separatist groups. Ukrainian military commanders say that this loss is a dangerous one, as it opens the door to the nation's large port city, Mariupol.
In other news around the markets:
On Thursday, the bidding war over GVT heated up as Telecom Italia (NYSE: TI) and Telefonica (NYSE: TEF) made offers to acquire the Brazilian telecom company. Telecom Italia has offered a 7 billion euro deal in cash and shares, while Telefonica raised its earlier 6.7 billion euro bid to 7.45 billion euros in order to compete.
After Islamic militants extended their stronghold across northern Iraq and Syria by capturing a third Syrian military air base, the U.S. began gathering intelligence in order to extend its airstrikes into Syria and stem ISIS advances. However, several concerns have been raised about such a proposal, as intelligence about the area is thin, and the Pentagon is worried that the rebel groups could have access to advanced air defense systems.
International Monetary Fund head Christine Lagarde is facing negligence charges from a French court in connection to a corruption probe from 2008, when she was the nation's prime minister. Lagarde has denounced the charges, saying they are "without merit," and showed no signs of slowing down with her duties at the IMF.
The Wall Street Journal reported that JP Morgan Chase (NYSE: JPM) was among several banks targeted in a computer hacking attack. The details of the incident have not yet been released, but a FBI probe into the matter suggests that hackers were able to see a significant amount of data from the bank's computer system.
Asian Markets
Asian markets were mostly lower, with the exception of the KOSPI, which gained 0.04 percent. The NIKKEI was down 0.48 percent, the Shanghai composite lost 0.62 percent, the Shenzhen composite fell 0.86 percent and the Hang Seng index was down 0.71 percent.
European Markets
European markets started the day on a low note; the FTSE fell 0.27 percent, the STOXX 600 was down 0.52 percent, the DAX lost 0.72 percent and the CAC 40 was down 0.47 percent.
Energy futures were lower; Brent futures lost 0.12 percent and WTI futures were down 0.35 percent. Gold and silver gained 0.67 percent and 1.95 percent, respectively, while industrial metals were mixed. Copper lost 0.06 percent, and tin was down 1.23 percent, but aluminum and zinc gained 0.12 percent and 0.08 percent, respectively.
The euro made its way moderately higher on Thursday, gaining 0.11 percent against the dollar, but losing 0.03 percent against both the pound and the yen. The dollar fell 0.10 percent against the yen, 0.11 percent against the pound and 0.29 percent against the Australian dollar.
Earnings
Notable earnings released on Wednesday included:
Stocks moving in the Premarket included:
Notable earnings expected on Thursday include:
Dollar General (NYSE: DG) is expected to report second quarter EPS of $0.77 on revenue of $4.77 billion, compared to last year's EPS of $0.77 on revenue of $4.39 billion.
Abercrombie & Fitch (NYSE: ANF) is expected to report second quarter EPS of $0.11 on revenue of $909.22 million, compared to last year's EPS of $0.14 on revenue of $945.70 million.
Genesco (NYSE: GCO) is expected to report second quarter EPS of $0.55 on revenue of $614.96 million, compared to last year's EPS of $0.56 on revenue of $574.75 million.
Economics
Thursday will be a busy day for economic releases with German CPI data taking the top bill. Other notable economic releases include U.S. consumer confidence, U.S. GDP, U.S. initial and continuing jobless claims, U.S. pending home sales, eurozone business climate and eurozone industrial sentiment.
For a recap of Wednesday's market action, click here.
Tune into Benzinga's pre-market info show with Fari Hamzei, Emanuel Derman & Christian Tharp here.
View Comments and Join the Discussion!
Posted-In: Earnings News Eurozone Commodities Previews Pre-Market Outlook Markets Trading Ideas