Swarm Of Retailer Earnings Upcoming: News So Far Mixed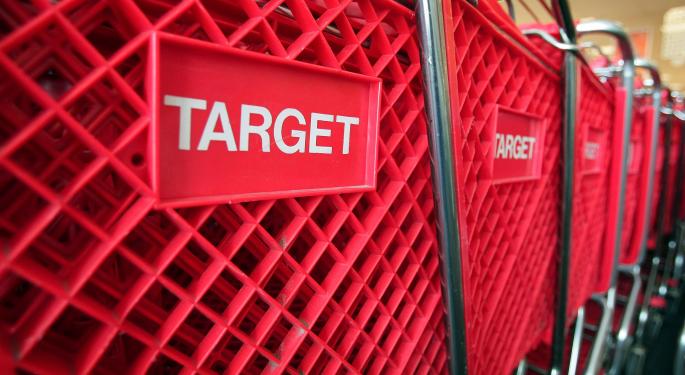 Wal-Mart Stores (NYSE: WMT), the big daddy of retailers, reports results on Thursday, but it's just one in a swarm of companies the sector coming up to the earnings plate in the next 10 days.
So far big news from the sector include a major earnings miss from Amazon (NASDAQ: AMZN) and slightly better than expected results from Coach (NYSE: COH).
Monthly growth in retail sales excluding autos has been running at about 2 percent since March, while the Thomson Reuters same-store sales index is expected to show average growth of 1.3 percent in the second quarter compared with 1.6 percent a year earlier.
While the big picture suggests little to cheer about, the retail segment of Berkshire Hathaway (NYSE: BRK) last week posted a 19.7 percent gain in earnings to $91 million on a 7 percent revenue increase to $1.07 billion. The segment includes a furniture division, jewelry businesses, See's Candies and other operations.
An exchange-traded fund in the sector, Merrill Lynch Retail Holders (NYSE: RTH), is up 62 percent in the year to date.
Wal-Mart is expected to post an earning decline Thursday of 2.4 percent to $1.21 a share on revenue growth of 2 percent to $118.98 billion from a year earlier.
The company missed expectations for its April quarter by more than 4 percent, although a fierce winter was largely to blame.
On Wednesday, Macy's (NYSE: M) is expected to post earnings of $0.86 a share on revenue of $6.3 billion. The company beat expectations in the first quarter by 1.7 percent.
Target (NYSE: TGT) slated to report Aug. 20, is expected to post earnings of $0.81 cents a share on sales of $17.4 billion. For the April quarter, Target missed top-line expectations by 1.4 percent
Other dates to mark in the retail earnings calendar include:
Posted-In: Earnings Previews Trading Ideas Best of Benzinga
View Comments and Join the Discussion!