#PreMarket Primer: Tuesday, August 5: Gaza Truce Begins, Long Road Ahead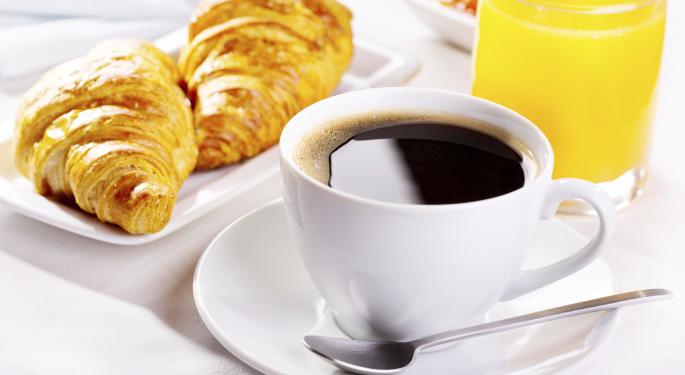 The conflict in Gaza took its first step toward a lasting resolution on Tuesday as Israel pulled back its ground troops and a 72 hour truce with Hamas began.
The conflict has killed more than 1,000 people, most of them civilians, and is not likely to be resolved over the next few days. Although both sides agreed that a break from the fighting was necessary, they stand divided on key issues; making a lasting truce an unlikely possibility.
With the conflict on pause, accusations of war crimes between the two are flying with both sides defending their actions as in accordance with international law.
In other news around the markets:
Just as General Motors' very public ignition switch recall problems seemed to be fading away, the company was thrust back into the spotlight when the U.S. government subpoenaed the company's auto financing business as part of an investigation into subprime auto loans. The Justice Department is looking to see if the company violated FIRREA, a civil fraud law that has cost several financial services firms billions for selling questionable mortgages.
Data from China over the weekend reminded investors that the nation's economy is still struggling to make a comeback. The nation's non-manufacturing PMI fell to 54.2 in July, down from June's reading of 55. July's figure marks China's weakest services PMI in six months and served as a reminder that Beijing still has some work to do before the nation gets back on steady ground.
On Monday, Iraqi Prime Minister Nouri al-Maliki authorized air strikes in the north to help support Kurdish forces who are struggling to retain control against Islamic State militants who are extending their stronghold in both Iraq and Syria. The decision to support the semi-autonomous Kurdish government marks a turning point for the Iraqi government, which previously had no Kurdish representation.
On Tuesday, data from the eurozone showed that the nation's business activity was improving, but more slowly than anticipated. The region's composite purchasing managers index was up to 53.8 in July from 52.8 in June, a three-month high, but still below expectations for a 54.0 reading.
Asian markets were mixed; the NIKKEI was down 1.00 percent, the Shanghai composite lost 0.15 percent and the KOSPI fell 0.68 percent. However, the Shenzhen composite rose 0.36 percent, and the Hang Seng index was up 0.20 percent.
European Markets
Europe's markets were mostly higher with the exception of the MIB and the IBEX, which lost 0.14 percent and 0.07 percent, respectively. The FTSE was up 0.46 percent, the STOXX 600 rose 0.68 percent and the DAX gained 0.60 percent.
Energy futures were higher; Brent futures gained 0.04 percent, and WTI futures rose 0.28 percent. Gold and silver gained 0.33 percent and 0.13 percent, respectively, but industrial metals were mixed. Copper lost 0.09 percent and tin was down 0.22 percent, but zinc gained 2.37 percent, and aluminum was up 2.73 percent.
The euro continued its downward spiral, losing 0.20 percent against the dollar, 0.30 percent against the pound and 0.21 percent against the yen. The dollar gained 0.18 percent against the franc, but lost 0.08 percent against the pound and 0.01 percent against the yen.
Earnings
Notable earnings released on Monday included:
Cardinal Health (NYSE: CAH) reported fourth quarter EPS of $0.83 on revenue of $22.90 billion, compared to last year's EPS of $0.79 on revenue of $25.42 billion.
American International Group (NYSE: AIG) reported second quarter EPS of $1.25, compared to last year's EPS of $1.12 on revenue of $8.35 billion.
Tenet Healthcare (NYSE: THC) reported a second quarter loss of $0.27 on revenue of $4.04 billion, compared to last year's EPS of $0.66 on revenue of $2.42 billion.
Stocks moving in the premarket included:
Verizon Communications (NYSE: VZ) was up 0.46 percent in premarket trade after falling 2.66 percent over the past week.
Boeing (NYSE: BA) gained 0.23 percent in premarket trade after losing 2.54 percent over the past five days.
Microsoft (NASDAQ: MSFT) was down 0.16 percent in premarket trade after gaining 0.68 percent on Monday.
Notable earnings releases expected on Tuesday include:
Economics
Tuesday's economic calendar will be dominated by services PMI data with Spain, Italy, France, Germany, the U.K. and the U.S. all set to report.
For a recap of Monday's market action, click here.
Tune into Benzinga's #PreMarket Prep today to hear Todd Schoenberger, Paul Bratby & Scott Leonard by clicking here!
Posted-In: Earnings News Eurozone Futures Commodities Previews Forex Global
View Comments and Join the Discussion!