#PreMarket Primer: Wednesday, July 30: U.S. Economy Showing Signs Of Strength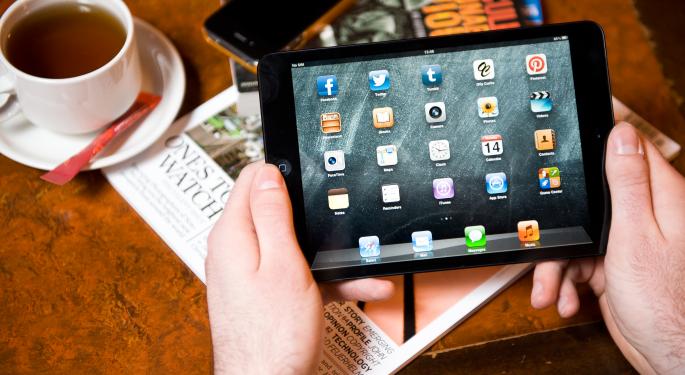 Investors are anxiously awaiting the conclusion of the U.S. Federal Reserve's policy meeting, hoping that the bank will provide some clues about its future plans for its main interest rate.
Recent U.S. data has been overwhelmingly strong from stable inflation figures, to an improving job market, to the most recent consumer confidence data; which showed that U.S. shoppers were more willing to spend their money.
Second quarter GDP data, due out later on Wednesday, is expected to show that the U.S. economy grew by 3.2 percent, while Friday's non-farm payrolls report is expected to confirm an improving labor market. Most believe this spate of strong data will be enough for the bank to increase interest rates sooner than expected.
In other news around the markets:
On Tuesday, the U.S. and the EU confirmed that they were implementing further sanctions against Russia in response to the nation's continued involvement in the ongoing Ukrainian conflict. The new round of sanctions are more severe and target Russia's banking, energy and defense sectors rather than individuals as past sanctions have done. While announcing the new sanctions, President Obama remarked that Russia will continue to face economic consequences if it continues to support the Ukrainian rebels.
Although policymakers in Cairo are working tirelessly to negotiate a cease fire agreement between Israel and Palestine, the fighting on the Gaza strip continued on Wednesday morning with around 43 Palestinian's killed in the latest Israeli offensive. Reports of the conflict's death toll say that more than 1,000 people have been killed, most of them civilians. Although the Israeli military has called for evacuations in whole neighborhoods before beginning a military operation, many claim that Hamas has prevented evacuations and put military bases and arms in places occupied by children.
Twitter proved that it wasn't old news just yet after its earnings report showed that its monthly active user base had grown by 24 percent. Following the report, Twitter shares rose 35 percent on Tuesday, as investors put more faith in the company's latest product tweaks designed to add more new users and keep the company's growth on track.
On Tuesday, the National Labor Relations Board decided that McDonald's may be viewed together with its franchisees as a joint employer. The decision came after employees complained that McDonald's franchises were violating their rights, something that until now, was the fault of the franchise owners. The decision is likely to affect restaurant companies around the nation as it puts companies squarely at risk for how their franchises are run.
Asian markets were mostly higher with the exception of the Shanghai composite, which lost 0.09 percent. The NIKKEI was up 0.18 percent, the KOSPI gained 1 percent, the Shenzhen composite rose 0.17 percent and the Hang Seng index was up 0.10 percent.
European Markets
Europe's markets were mostly lower with the exception of the IBEX, which rose 0.29 percent. The FTSE was down 0.11 percent, the STOXX 600 fell 0.18 percent, the CAC 40 was down 0.45 percent and the MIB was down 0.19 percent.
Energy futures were mixed; Brent futures fell 0.06 percent and WTI futures were up 0.23 percent. Gold fell 0.01 percent and silver was up 0.20 percent, while industrial metals were mostly lower with the exception of tin, which gained 1.10 percent. Copper lost 0.33 percent, aluminum was down 1.64 percent and zinc lost 1.83 percent.
Currency markets were quiet as investors waited for the Fed decision. The euro was steady at $1.3403 and gained 0.01 percent against both the pound and the yen. The dollar rose 0.06 percent against the yen, 0.05 percent against the pound, and 0.10 percent against the Australian dollar.
Earnings
Notable earnings released on Tuesday included:
Stocks moving in the Premarket included:
Apple (NASDAQ: AAPL) was up 0.18 percent in premarket trade after falling 0.65 percent on Tuesday.
Transocean (NYSE: RIG) was down 0.39 percent in premarket trade after losing 5.15 percent over the past five days.
Notable earnings releases expected on Wednesday include:
Economics
The U.S. will be in the spotlight on Wednesday with the Federal Reserve's policy decision anxiously awaited. The U.S. is also due to report second quarter GDP figures as well as oil inventory data. Other notable economic releases will include German CPI, Spanish GDP, French consumer confidence and British consumer confidence.
For a recap of Tuesday's market action, click here.
Tune into Benzinga's #PreMarket Prep today to hear Phillip Streible, Harlan Pyan and Dan Cook by clicking here!
Posted-In: Earnings News Eurozone Futures Commodities Previews Forex Global
View Comments and Join the Discussion!