#PreMarket Primer: Monday, July 21: West Warns Russia 'For The Last Time'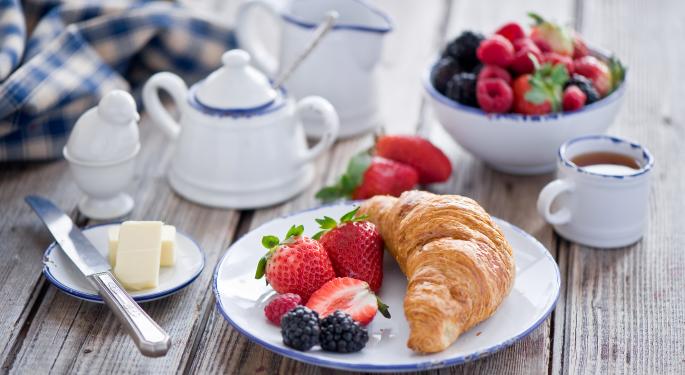 After a Malaysian Airlines passenger plane was shot down in Ukraine on Thursday, tension between the West and Russia grew as accusations over who shot the missile flew between the Ukrainian government and pro-Russian separatists.
On Sunday, US Secretary of State John Kerry said it was clear that separatists shot the missile but avoided pointing any fingers directly at Russian President Vladimir Putin. However, Kerry did warn Putin "for the last time" that he needs to use his influence to end the conflict in Ukraine.
In other news around the markets:
Ernst & Young's ITEM summer forecast suggests that the UK's economy could expand by 3.1 percent in 2014, and settle at 2.5 percent in 2015. The forecast also predicts that the Bank of England will maintain its current interest rates for the remainder of 2014, but that markets could see a rate hike at the beginning of 2015.
Following a failed ceasefire, Israeli ground forces continued a push to destroy cross border tunnels from Gaza over the weekend, resulting in the conflict's bloodiest battle since it began; Reports showed that 13 Israeli soldiers and 96 Palestinians had been killed on Sunday.
On Sunday, Iraqi government forces took full control of a key military base near Tikrit. The base had been in rebel hands since June 11, and was an important victory for Iraqi forces due to its strategic location. The base is located in a region primarily under rebel control, and will allow the Iraqi military to refuel and rest as they continue to take back northern Iraq.
On Monday, British retailer Tesco announced that its CEO Philip Clarke was stepping down at the beginning of October. Clarke will be replaced by former Unilever executive Dave Lewis. The announcement came shortly after the company issued a profit warning, saying that trading conditions were more difficult than expected. The executive change up is meant to provide the company with a new leader who can see Tesco with fresh eyes.
Asian markets were quiet with the Japanese holiday keeping trading subdued. The Shanghai composite was down 0.22 percent, the Shenzhen composite lost 0.06 percent, the KOSPI was down 0.05 percent and the Hang Seng index was down 0.29 percent.
European Markets
Europe's markets opened lower; the FTSE was down 0.27 percent, the STOXX 600 fell 0.41 percent, the DAX was down 0.71 percent and the MIB lost 0.87 percent.
Energy futures remained elevated as geopolitical tension boosted prices. Brent futures were up 0.09 percent and WTI futures gained 0.06 percent. Gold and silver gained 0.44 percent and 0.64 percent respectively, but industrial metals fell across the board. Copper lost 0.11 percent, aluminum was down 0.40 percent and zinc fell 0.35 percent.
The euro was steady at $1.3523 and gained 0.11 percent against the pound, but lost 0.12 percent against the yen. The dollar was flat against the yen and rose 0.09 percent against the pound, but fell 0.03 percent against the franc.
Earnings
Notable earnings released on Friday included:
Stocks moving in the Premarket included:
Notable earnings releases expected on Monday include:
Economics
Monday will be a quiet day for economic releases with investors focusing on German PPI, Italian industrial sales and Hong Kong's CPI.
For a recap of Friday's market action, click here.
Tune into Benzinga's #PreMarket Prep today to hear Sang Lucci, Anne-Marie Baiynd, Russell Rhoads and Sean Udall by clicking here!
Posted-In: Earnings News Eurozone Futures Commodities Previews Forex Events
View Comments and Join the Discussion!