#PreMarket Primer: Thursday, May 29: Apple To Buy Beats For $3 Billion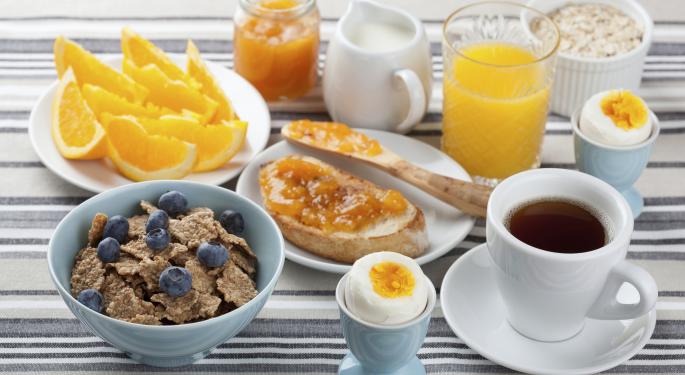 Apple (NASDAQ: AAPL) inked a deal to buy Beats for around $3 billion, a move that will help the tech company secure a place in the rapidly expanding music streaming space.
Beats' co-founders Jimmy Iovine and Dr. Dre are expected to give Apple more clout in the music world and in turn ease difficult negotiations surrounding licensing for online streaming.
The acquisition will be one of Apple's most expensive to date, but doesn't even scratch the surface of the company's $150 billion cash reserves.
In other news around the markets:
On Wednesday, Reuters reported that Ray DeGiorgio, a General Motors (NYSE: GM) engineer connected to the company's faulty ignition switch problems, said he had forgotten ordering a change to the defective switch while on trial last year. During his testimony to Congress, DeGiorgio did not indicate that CEO Mary Barra was aware of any problems before taking the job in 2014.
In a television interview on Wednesday, former US National Security Agency contractor Edward Snowden said he had no relationship with the Russian government and wasn't being "manipulated by Russian intelligence" as former NSA director Keith Alexander claimed back in April. Snowdon said he has not received any money from the Kremlin, and has not released any sensitive information to government officials.
Cybersecurity firm iSight Partners revealed that a hacking scandal allegedly based in Iran has been using social media websites like Facebook and Linked in to gather information from high ranking US officials. The hackers have apparently been gathering intelligence on a wide range of topics from economic sanctions to antinuclear proliferation for about three years.
General Electric's (NYSE: GE) CEO Jeffrey Immelt promised to create 1,000 jobs in France if Alstom SA agrees to sell its power equipment business. Immelt is working to convince the French government to sign off on the deal, which the nation's economy minister Arnaud Montebourg has threatened to block if it reduces Alstom's French workforce.
With the exception of the NIKKEI, which gained 0.07 percent, Asian markets declined. The Shanghai composite was down 0.47 percent, the Shenzhen composite lost 0.96 percent, the Hang Seng index fell 0.30 percent and the South Korean KOSPI lost 0.24 percent.
European Markets
Europe's markets were mostly lower with the exception of the FTSE, which rose 0.29 percent. The STOXX 600 was down 0.01 percent, the German DAX lost 0.15 percent, France's CAC 40 was down 0.28 percent and the Spanish IBEX fell 0.62 percent.
Energy futures were up moderately; Brent futures gained 0.18 percent and WTI futures were up 0.08 percent. Gold and silver were down 0.58 percent and 1.07 percent respectively, but industrial metals were mixed. Copper lost 0.79 percent and zinc was down 0.65 percent, but aluminum gained 0.63 percent and tin rose 0.41 percent.
The euro gained some momentum, up 0.18 percent against the dollar and 0.01 percent against the pound, but the common currency lost 0.14 percent against the yen. The dollar was also lower against the yen, down 0.29 percent. The greenback was also down 0.15 percent against the pound and 0.73 percent against the Australian dollar.
Earnings
Notable earnings released on Wednesday included:
Bank of Montreal (NYSE: BMO) reported second quarter EPS of $1.63, compared to last year's EPS of $1.46 on revenue of $3.94 billion.
Michael Kors (NYSE: KORS) reported fourth quarter EPS of $0.78 on revenue of $917.50 million, compared to last year's EPS of $0.50 on revenue of $597.15 million.
Toll Brothers (NYSE: TOL) reported second quarter EPS of $0.35 on revenue of $860.40 million, compared to last year's EPS of $0.14 on revenue of $516.00 million.
Stocks moving in the Premarket included:
Notable earnings releases expected on Thursday include:
Economics
Asian data made up the bulk of Thursday's economic calendar with releases including Japanese CPI, Japan's unemployment rate, Japanese industrial production, and South Korean industrial production. Other notable releases around the globe include British consumer confidence, US pending home sales, US consumer spending, US GDP and Spanish GDP.
For a recap of Wednesday's market action, click here.
Tune in to hear Fari Hamzei, Brendon Marks and Pran Tiku on Benzinga's #PreMarket Prep show with Dennis Dick and Joel Elconin here.
View Comments and Join the Discussion!
Posted-In: Earnings News Eurozone Futures Commodities Previews Forex Events Best of Benzinga