EXCLUSIVE: Looking At Future Sales Growth With Tibco CEO Vivek Ranadive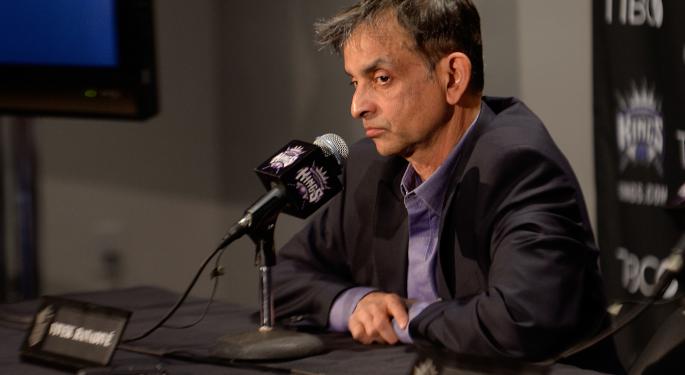 In an exclusive interview with Benzinga, Tibco (NASDAQ: TIBX) CEO and Chairman Vivek Ranadive discussed the company's growth.
One of the biggest advantages that Tibco offers clients is the two second advantage. Ranadive explains: "We have the notion that its not really about big data, its about fast data. If you can combine historical patterns with real time events, then we want to make you the offer before you leave the isle of the store, not six months after you leave the store."
Sales for the most recent quarter (reported March 20) rose by 6.3 percent year over year. Much of this growth can be attributed to sales over one million dollars. "We had a 50 percent increase in deals over a million, we had a four fold increase in our bookings on our cloud revenue, and we had very strong revenues on our core business in North America and Europe."
Ranadive sees significant growth opportunity from existing customers. Last quarter, existing customers made up approximately 65 percent of sales, and only about one percent of 12,000 customers use the entirety of Tibco's product offerings.
Related: Tibco CEO Vivek Ranadive Discusses Valuation Following Q1 Earnings
"We still have the vast majority of them [existing customers] that could be spending 40, 50, 100 million dollars with us. So, that continues to be a big part of our business." The significant increase in deals over one million dollars suggests that the company is making considerable progress in expanding its stack across existing customers.
Analysts predict revenue of 267.36 million for the upcoming quarter and 1.15 billion for the full fiscal year 2014. These are 8.8 percent and 7.5 percent year over year increases.
Shares of Tibco closed at $20.04 last week after a 5.29 percent drop on the week.
This is the second installation of this series. Read Vivek Ranadive's comments on valuation versus competitors.
Posted-In: Vivek RanadiveEarnings News Interview Best of Benzinga
View Comments and Join the Discussion!