Tibco CEO Vivek Ranadive Discusses Valuation Following Q1 Earnings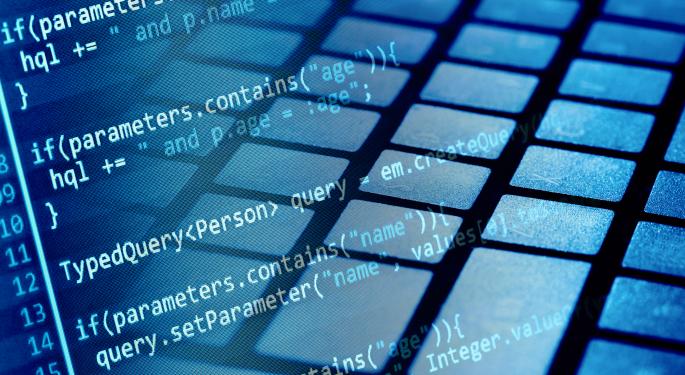 In an exclusive interview with Benzinga, Tibco (NASDAQ: TIBX) Chairman and CEO Vivek Ranadive discussed valuation following the company's first quarter earnings announcement. EPS was $0.19 up from $0.18 year-over-year and revenue of $252.9 million was up from $237.8 million year-over-year.
Last quarter, Ranadive stated that shares around the $20 level was the best buying opportunity since the stock was at the $5 level. He reiterated his position this week, explaining, "If we were valued the same as companies who had comparable size, then the $20 stock would be a $100 stock. I think that this is actually a bigger buying opportunity than when the stock was five dollars.
"The company has an amazing presence with its customers, we have the full stack for doing fast data, we have a global presence, and we have very low risk because so much of our revenue is coming from existing clients."
Related: Box Files For Initial Public Offering
Ranadive also emphasised the strength of Tibco's product offerings versus competitors and commented on their valuation.
"If you look at a company like Tibco, it's bigger than Palantir and Tableau combined... everybody knows that Tibco has a far superior product, Spotfire, to Tableau and it's roughly a similar-sized business. And Palantir is mostly a services business with not much product and that company is worth like $10 billion; our technology completely blows that away. We've always had this belief that we want to grow, but that we also want to make profit and the market treats it as if its almost a negative to make profit."
Tibco has been aggressively repurchasing stock. $35.8 million were spent buying shares last quarter on top of 130.7 million of stock during the fourth quarter of 2013. With over $1 billion in current assets, Ranadive was asked about additional purchases for the second quarter of 2014. "We're committed to managing the flow, and putting our money where our mouth is, and continuing to buy back stock, so we will keep doing that. "
Shares of Tibco are currently trading at $20.12.
Posted-In: Vivek RanadiveEarnings News Interview Best of Benzinga
View Comments and Join the Discussion!