#PreMarket Primer: Friday March 7: Non-Farm Payrolls Will Likely Show Improvement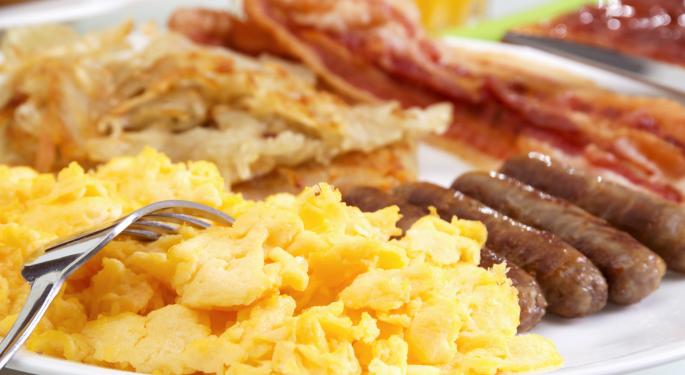 Most economists are expecting to see a rise in the US' February hiring at the release of the highly anticipated non-farm payrolls report on Friday. However, gains could be stifled by the nation's recent severe winter weather which has weighed on several economic indicators this year. Most are expecting to see an increase of 149,000 jobs and the US jobless rate stable at a five-year low of 6.6 percent.
In other news around the markets:
Tension between Russia and the West escalated after the Moscow-backed government in Crimea set up a vote to separate the peninsula from Ukraine and join Russia. President Obama called the vote a direct violation of international law, and called again for Vladimir Putin to de-escalate the crisis. The US has begun to put economic sanctions and travel bans on Russians determined to be involved in the Crimean takeover.
Private equity firm Cerberus Capital Management is set to acquire the US' second largest grocery story, Safeway, in a $9.4 billion deal. The acquisition will combine Safeway with Albertsons and create a network of over 2,400 stores and 250,000 employees.
On Thursday, Federal Reserve Bank of New York President William Dudley said he maintained his optimistic expectations for the US economy despite recent economic weakness. Speaking in an interview for the Wall Street Journal, Dudley indicated that the Fed hasn't been swayed by the recent string of poor data, and will likely continue with its tapering plan at upcoming meetings.
Newsweek released an article on Thursday outing who they said was the created of bitcoin. The publication identified Dorian Prentice Satoshi Nakamoto as the inventor of the online currency, sending shockwaves through the network of underground investors. Nakamoto has denied his involvement with the currency.
Related: Euro Improves On ECB's Positive Outlook
Asian markets were mixed on to finish the week; the Japanese NIKKEI gained 0.92 percent and Australia's ASX 200 was up 0.30 percent. However the Shenzhen composite lost 0.34 percent and the Hang Seng index was down 0.19 percent.
European Markets
Europe's markets were down across the board; the UK's FTSE lost 0.41 percent and the eurozone's STOXX 600 fell 0.44 percent. The German DAX was down 0.92 percent and Italy's MIB lost 0.52 percent.
Energy futures were higher as tension in Ukraine escalated. Brent futures were up 0.06 percent and WTI futures gained 0.32 percent. Gold and silver were down 0.28 percent and 0.88 percent respectively and industrial metals were mixed with copper down 1.37 percent but aluminum up 1.18 percent.
The euro rose to $1.3878 following the ECB meeting and the pound was up 0.18 percent against the dollar. The dollar lost 0.10 percent to the yen and 0.43 percent to the Australian dollar.
Earnings
Notable earnings released on Thursday included:
Costco Wholesale (NASDAQ: COST) reported second quarter EPS of $1.05 on revenue of $25.76 billion, compared to last year's EPS of $1.10 on revenue of $24.87 billion.
Kroger(NYSE: KR) reported fourth quarter EPS of $0.78 on revenue of $23.22 billion, compared to last year's EPS of $0.51 on revenue of $21.73 billion.
Craft Brew Alliance(NASDAQ: BREW) reported fourth quarter EPS of $0.04 on revenue of $47.30 million, compared to last year's EPS of $0.01 on revenue of $44.90 million.
Joy Global(NYSE: JOY) reported fourth quarter EPS of $0.49 on revenue of $839.38 million, compared to last year's EPS of $1.31 on revenue of $1.15 billion.
Stocks moving in the Premarket included:
Bank of America Corp(NYSE: BAC) gained 0.40 percent trade after rising 5.22 percent over the past week.
Notable earnings releases expected on Friday include:
Genesco(NYSE: GCO) is expected to report fourth quarter EPS of $2.18 on revenue of $805.03 million, compared to last year's EPS of $2.16 on revenue of $796.69 million.
Footlocker(NYSE: FL) is expected to report fourth quarter EPS of $0.76 on revenue of $1.7 billion, compared to last year's EPS of $0.73 on revenue of $1.71 billion.
Big Lots(NYSE: BIG) is expected to report fourth quarter EPS of $1.42 on revenue of $1.62 billion, compared to last year's EPS of $2.09 on revenue of $1.75 billion.
Economics
The US non-farm payrolls report will be the start of Friday's economic calendar. Other notable releases include the US unemployment rate, the US trade balance, and German industrial production.
For a recap of Thursday's market action, click here.
Tune into Benzinga's pre-market info show with Dennis Dick and Joel Elconin here
View Comments and Join the Discussion!
Posted-In: Earnings News Guidance Dividends Emerging Markets Eurozone Futures Commodities Best of Benzinga