#PreMarket Primer: Wednesday, February 26: Bitcoin Faces Another Major Setback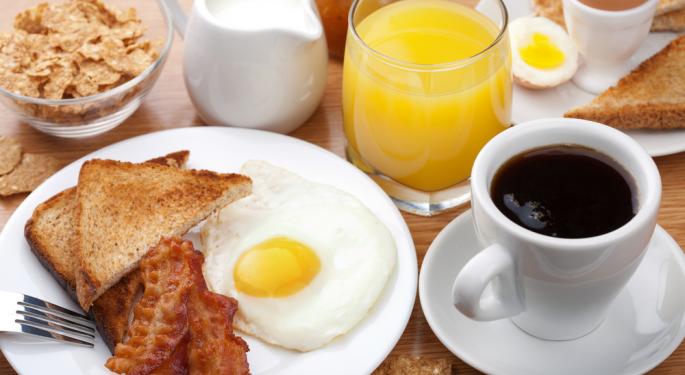 The risks of trading with the virtual currency bitcoin were underscored after one of its major exchanges was shut down.
Tokyo-based Mt. Gox stopped all transactions on Tuesday leaving people with money tied up in the exchange unsure about their rights. Since bitcoin transactions are largely unregulated, people using the site will likely suffer huge losses.
In other news around the markets:
Ukrainian interim President Oleksandr Turchynov announced that a new government arrangement will be in place two days later than initially expected, on Thursday. Many see the delay in forming a new government as reason to reignite protestors' anger as they accuse lawmakers of making under the table deals. The divided nation's currency has been on a downward spiral as angry protestors relentlessly fill the nation's capital.

US President Barack Obama and his administration will be forced to choose from the lesser of three evils in an attempt to restructure the NSA's phone-surveillance program. The president has asked for alternative ways run the program which would omit the NSA's involvement, but still allow the collection of phone records to continue with fewer privacy concern issues. So far, none of the options have been widely popular.
On Wednesday, a Bank of Japan board member announced that the Japanese recovery will likely remain on track even if the nation's GDP falters following the planned second quarter sales tax increase. The comments confirm the bank's reluctance to ease any further despite what is expected to be a volatile first half of 2014.
A study released on Wednesday showed that the US housing sector's recovery will be uneven over the next five years. The Demand Institute released a report which speculated that some local housing markets will recover as much as 32 percent, while others will see just an 11 percent increase.
Asian markets were mixed as the region had little economic data out to drive prices. The Japanese NIKKEI lost 0.54 percent, the Shanghai composite gained 0.14 percent and the Shenzhen composite rose 0.74 percent. The South Korean KOSPI gained 0.30 percent and the Hang Seng index was up 0.49 percent.
European Markets
European markets were also mixed on Wednesday morning, the eurozone's STOXX 600 was flat but the UK's FTSE lost 0.52 percent. France's CAC 40 and the German DAX were both down 0.10 percent and the Spanish IBEX rose 0.48 percent.
Energy futures were lower on Wednesday; Brent futures lost 0.21 percent and WTI futures were down 0.16 percent. Gold and silver gained modestly, up 0.06 percent and 0.02 percent respectively. Industrial metals were mostly higher with tin posting the largest gains, up 1.41 percent.
Currency markets were quiet; the euro remained at $1.3745 and the pound gained 0.03 percent against the greenback. The dollar was up 0.10 percent against the yen and 0.03 percent against the Australian dollar.
Stocks moving in the Premarket included:
First Solar Inc. (NASDAQ: FSLR) lost 13.85 percent in premarket trade after rising 3.68 percent over the past week.
Teradata Corp (NYSE: TDC) gained 0.92 percent in premarket trade after rising 2.87 percent over the past five days.
Perrigo Company PLC (NYSE: PRGO) was up 0.64 percent in premarket trade after gaining 4.09 percent over the past five days.
Notable earnings released on Tuesday included:
Notable earnings releases expected on Wednesday include:
Economics
Wednesday's economic calendar will include US oil inventory data, US new home sales, British GDP and German consumer climate data.
For a recap of Tuesday's market action, click here.
Tune into Benzinga's pre-market info show with Dennis Dick and Joel Elconin here.
View Comments and Join the Discussion!
Posted-In: Earnings News Eurozone Futures Commodities Previews Forex Global Best of Benzinga