#PreMarket Primer: Wednesday, January 29: Fed Seen Cutting Stimulus Further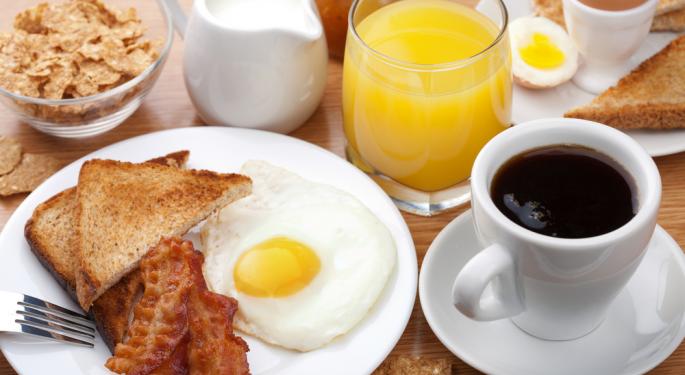 Current Federal Reserve Chairman Ben Bernanke is likely to finish his term at the helm of the US central bank by cutting the bank's monthly asset purchases by another $10 billion.
US economic data has pointed to a strengthening recovery, which will probably push Fed officials to reduce monthly purchases of both Treasuries and mortgage-backed securities by $5 billion each.
Outside pressures, such as this week's emerging markets turmoil, could deter the bank from tapering, however most are betting the Fed will follow through with the reduction regardless.
In other news around the markets:
After calling an emergency central bank meeting, Turkey took a page from India's book and tightened its policy late on Tuesday night in an effort to save confidence in the region as a sell off in emerging markets threatened to erupt into a full blown market confidence crisis. The nation took it's overnight lending rate to 12 percent, a 425 basis point hike.

Nasdaq OMX Group has ruffled a few feathers with a push to cut down on its trading fees for big customers who utilize several of the company's exchanges. The idea could severely affect competition and may create an unfair advantage for larger exchange companies. The Securities and Exchange Commission has put Nasdaq's proposal on hold and will have until May 23rd to make a decision.
After releasing a disappointing earnings report on Tuesday, Yahoo Inc's share price dropped 3.7 percent to $36.82. The company announced that over all revenue declined 6 percent in the fourth quarter, with both display and search ads on the decline as well.
In his State of the Union address on Tuesday, President Barack Obama outlined his plans to bridge the gap between rich and poor and unite Democrats and Republicans to restore Americans' confidence in Washington politics. He addressed the issue of minimum wage saying he plans to sign an executive order in the near future which will increase the federal minimum wage. He also plans to set up a government maintained retirement savings program, also independent of Congress. His decisions to act without the approval of congress has raised some eyebrows, however the President claims he will do whatever he can to help restore Americans' economic confidence.
Asian markets were on the rebound on Wednesday morning, the Japanese NIKKEI was up 2.70 percent, China's Shanghai composite gained 0.56 and the Shenzhen composite was up 0.59 percent. Indonesia's JSX composite rose 1.74 percent and the South Korean KOSPI gained 1.26 percent.
European Markets
Europe's markets were up across the board, the UK's FTSE was up 0.55 percent and the eurozone's STOXX 600 rose 0.52 percent. The German DAX gained 0.71 percent and the Spanish IBEX rose 0.85 percent.
Energy futures were lower ahead of the Fed meeting, Brent futures lost 0.38 percent and WTI futures were down 0.59 percent. Gold gained 0.31 percent but silver was down 0.87 percent. Industrial metals were mixed with copper and tin up 0.34 and 1.37 percent respectively, but zinc down 0.37 percent.
Currency markets were subdued, the euro was steady at $1.3675 and the pound to dollar ratio was flat. The dollar lost 0.21 percent to the Japanese yen and gained 0.14 percent against the Australian dollar.
Earnings
Notable earnings released on Tuesday included:
Stocks moving in the Premarket included:
Carnival Corp

(NYSE:

CCL

) was up 1.21 percent in premarket trade after gaining 3.10 percent on Tuesday.

Phillips 66 (NYSE: PSX) lost 3.06 percent in premarket trade after rising 0.24 percent on Tuesday.
AT&T (NYSE: T) fell 2.08 percent in premarket trade after gaining 0.57 percent on Tuesday.
Teradata Corp (NYSE: TDC) was down 1.94 percent in premarket trade after declining 6.32 percent over the past five days.
Notable earnings releases expected on Wednesday include:
Economics
The Federal Reserve's interest rate decision will be the most watched economic release on Wednesday as investors wait on pins and needles to see whether or not the US central bank is planning to continue tapering it's asset buying. Other notable economic releases will include Italian business confidence, Spanish retail sales, and British HPI.
For a recap of Tuesday's market action, click here
Tune into Benzinga's pre-market info show with Dennis Dick and Joel Elconin here.
View Comments and Join the Discussion!
Posted-In: Earnings News Eurozone Futures Events Global Econ #s Economics Best of Benzinga