Earnings Expectations For The Week Of January 20: Microsoft, McDonald's, Netflix And More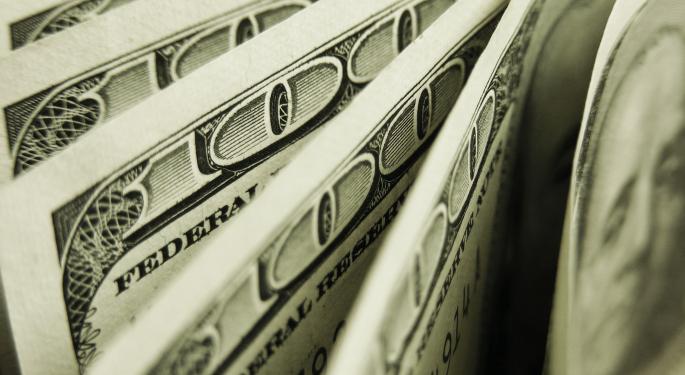 The markets are closed on Monday for Martin Luther King Day, but after that the earnings season shifts back into high gear. The consensus forecasts for eBay, McDonald's, Netflix, Starbucks and Verizon call for year-over-year growth in per-share earnings.
But analysts are looking for declining profits from the likes of Coach, Microsoft and Procter & Gamble when they share their results this week.
Below is a quick day-by-day run down of analyst expectations for some of the week's most prominent reports.
See also: Weekly Preview: Earnings Season Continues
Tuesday
Johnson & Johnson (NYSE: JNJ) steps into the earnings spotlight before the opening bell on Tuesday. The health care giant is expected to post fourth-quarter earnings per share (EPS) of $1.20, barely more than in the year-ago period, while quarterly revenue totaled $17.95 billion, or up more than two percent from a year ago. The full-year forecast has EPS up about seven percent and revenue more than five percent higher.
The consensus forecast for Verizon Communications (NYSE: VZ) calls for EPS to be up more than 30 percent to $0.65 for the quarter and up more than 18 percent to $2.83 for all of 2013. Revenue growth is expected to be more subdued, up less than five percent for both the quarter and the full year.
Others forecast to report year-over-year earnings growth on Tuesday include Advanced Micro Devices, CA Technologies, Cree, Delta Air Lines, Halliburton, SAP, Texas Instruments and Travelers Companies. A slight earnings decline is expected from Baker Hughes.
Wednesday
Luxury goods maker Coach (NASDAQ: COH) is expected to report early Wednesday, and analysts are looking for EPS to have slipped from $1.23 a year ago to $1.11 in the fiscal second quarter. Revenue is expected to come in at $1.48 billion. That would be down less than two percent from in the same period of last year.
eBay (NASDAQ: EBAY) and Netflix (NASDAQ: NFLIX) are scheduled to share their results after the closing bell. Fourth quarter earnings for both of them are expected to be up strongly, to $0.80 and $0.66 per share, respectively. Analysts are looking for double-digit revenue growth for the quarter for both of them as well, to $4.55 billion for the online auction operator and $1.17 billion for the Internet TV provider.
Abbott Laboratories, Crown Castle International, F5 Networks, Freeport-McMoRan Copper & Gold, General Dynamics, Progressive, St. Jude Medical, SanDisk and United Technologies are expected to post earnings growth as well when they report Wednesday.
U.S. Bancorp's EPS are predicted to be the same as in the corresponding period of last year. Analysts are looking for smaller per-share earnings from Western Digital and another net loss from Fusion-io.
Thursday
Among the reports Thursday will be those from McDonald's (NYSE: MCD) and Starbucks (NASDAQ: SBUX). For their most recent quarters, the former is expected to post EPS of $1.39 and the latter $0.69 EPS. That would be up by only a penny and more than 17 percent, respectively.
It is a similar story for the revenue, forecast to be up a little more than two percent year-over-year for the Golden Arches to $7.11 billion, and up more than 13 percent to $4.30 billion for coffee company. McDonald's is scheduled to report before the trading session and Starbucks after the closing bell.
Microsoft (NASDAQ: MSFT) is expected to say its quarterly earnings fell to $0.68 per share from $0.76 in the year-ago period. But revenue for the second fiscal quarter is expected to total $23.68 billion, which would be more than 10 percent higher than in the same period of last year.
The consensus forecast for United Continental (NYSE: UAL) calls for EPS of $0.55 for the fourth quarter and $2.61 for the full year. That compares to a net loss of $0.58 per share in the year-ago quarter and a profit of $1.59 per share for the previous year. For the revenue, look for a gain of more than six percent for the quarter and less than three percent for the full year.
Thursday morning, also look for earnings growth from Cypress Semiconductor, Johnson Controls, KeyCorp, Lockheed Martin, Southwest Airlines and Union Pacific, as well as earnings declines from Fifth Third Bancorp, Nokia and Raytheon, if the analysts are correct.
Then later in the day, Discover Financial Services, E*Trade Financial and Juniper Networks are expected to join the earnings gainer parade. But the forecasts for Altera and Maxim Integrated Products call for year-over-year declines in their EPS.
See also: How To Unlock The Secret Of Superstar Investing
Friday
Early Friday, Procter & Gamble (NYSE: PG) is expected to say that its fiscal second-quarter EPS came to $1.20 and revenue totaled $22.35 billion. That compares to $1.22 per share and $22.18 billion in revenue in the year-ago period. The consensus EPS estimate for the previous quarter was on the money.
Bristol-Myers Squibb, Covidien, Stanley Black & Decker and Xerox also step into the earnings spotlight Friday before the opening bell, and they are expected to show declining earnings. Rising EPS are predicted for Honeywell International and Kimberly-Clark.
Keep up with all the latest breaking news and trading ideas by following us on Twitter.
View Comments and Join the Discussion!
Posted-In: abbott laboratories Advanced Micro Devices altera bristol-myers squibbEarnings News Previews Trading Ideas Best of Benzinga