Is Wendy's Success at McDonald's Expense?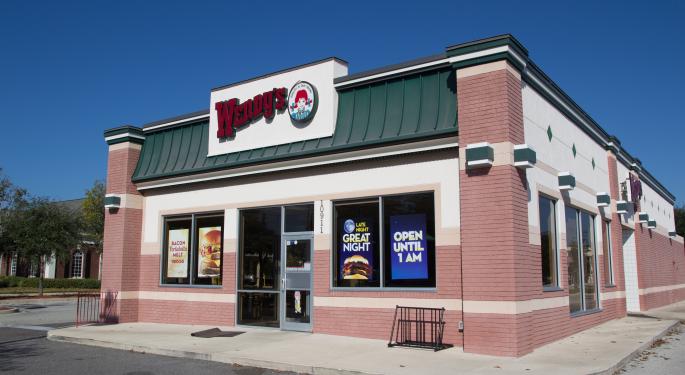 Wendy's (NASDAQ: WEN) may describe itself as "the world's third-largest quick-service hamburger company," but the Dublin, Ohio-based company has been growing and nibbling away at the market share of fast-food giant McDonald's (NYSE: MCD).
According to the restaurant industry web site QSR, 2013 saw a major evolution in the menus at many fast-food chains. Economic pressures and changing consumer demands have forced a lot of value, "dollar" menus to make way for multi-priced value meals, as well as the higher-priced customer favorites.
"It was inevitable that stratification was going to happen," Dennis Lombardi, executive vice president of foodservice strategies at WD Partners, an Ohio–based design and consulting company, told the website. "It was like trying to keep gasoline at $1."
Related: Will Coffee Prices Continue to Tumble in 2014?
Both Wendy's and McDonald's changed over to multi-priced value menus last year. And Wendy's executives credited their better-than-expected third quarter results in November to the success of their Pretzel Bacon Cheeseburger and other, recently-introduced premium items.
"Our third-quarter two-year Company-operated same-store sales increase of 5.9 percent was our strongest comp growth since 2005, driven by the highly successful Pretzel Bacon Cheeseburger promotion," Wendy's President and CEO Emil Brolick said at the time.
"We have also seen a solid response to our October Pretzel Pub Chicken sandwich promotion," he added, "and our third-quarter results give us the confidence to raise our 2013 Adjusted EBITDA outlook to approximately $365 million."
As for McDonald's, while its title of world's largest restaurant chain by revenue is unlikely to be challenged for some time (if ever), it's been struggling in its home market.
The company reported its November same-store sales were down 0.8 percent in the U.S. and down 2.3 percent in its Asia/Pacific, Middle Eastern and African markets. European same-store sales, however, were up nearly two percent.
In a video interview for her newspaper's MoneyBeat blog, Wall Street Journal reporter Sara Murray pointed out McDonald's launched several new products in 2013 – including Fish McBites, Mighty Wings and Egg White Delight McMuffins – many of which didn't go down well with its customers.
"The products they rolled out ended up actually making service slower," she noted, "because there were so many new products, and none of them really excited customers."
And while she doesn't think the position of McDonald's President and CEO Don Thompson is in jeopardy, she said, the company is surely "going to be pushing him to come up with a hot product that really gets people excited."
Posted-In: comments Dennis LombardiEarnings News Restaurants Media Press Releases General Best of Benzinga
View Comments and Join the Discussion!