#PreMarket Primer: Friday, January 3: The Dollar Hits 2014 Running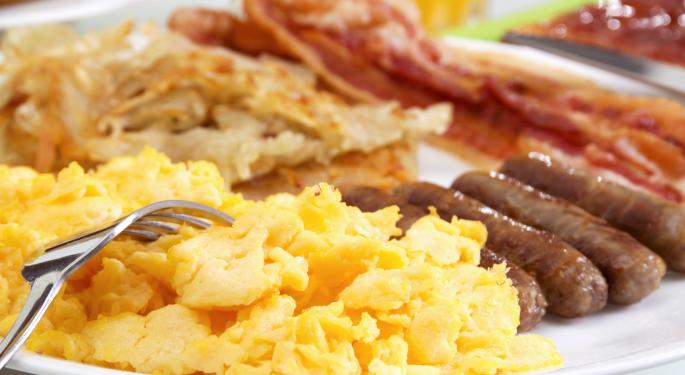 The dollar began 2014 on a high note as the currency soared on the first day of trading in the new year. The euro was the biggest loser to the greenback's strength, falling 0.6 percent. Behind the American currency's strength are the expectations of investors who believe the nation's economy is finally back on track. Most are expecting to see the U.S.' economic recovery outpace those in the rest of the world and warrant further tapering from the U.S. Federal Reserve. Although similar expectations kicked off 2013, this year most think things will be different as U.S. employment and housing figures have provided a better outlook.
In other news around the markets:
On Thursday, the cybersecurity company FireEye announced that it had acquired Mandiant in a $1.05 billion cash and stock deal. The announcement sent FireEye's shares up 20 percent as the deal united two of the most well respected firms in the security industry.
With the death toll surpassing 1,000 people in South Sudan, the U.S. embassy has ordered more of its staff to evacuate the country as fighting between rebel armies and government forces continued. The Department of State arranged an emergency flight on Friday for U.S. citizens, saying the region was becoming increasingly unstable and unsafe.
U.S. PMI data showed that American factories were gaining momentum. The Institute for Supply Management' index showed a 57 point reading for December, the nation's seventh consecutive monthly increase.
Data out on Friday showed that UK house prices were at their highest level in over 5 and a half years in December. The data highlighted worries that prices in the nation are rising too quickly. UK home prices were 8.4 percent higher than a year ago in the same month, and gained 1.4 percent in value from November.
Asian markets were mostly lower, China's Shanghai composite fell 1.24 percent and the Shenzhen composite was down 0.63 percent. The Hang Seng index fell 2.24 percent and the South Korean KOSPI fell 1.07 percent.
European Markets
European markets were up across the board, the UK's FTSE gained 0.12 percent and the eurozone's STOXX 600 rose 0.33 percent. The German DAX was up 0.24 percent and Italy's MIB gained 1.04 percent.
Energy futures were mixed, Brent futures gained 0.28 percent but WTI futures fell 0.12 percent. Gold gained 0.56 percent and silver was up 0.43 percent. Industrial metals were mixed with copper down 0.71 percent but zinc up 0.97 percent.
The euro fell 0.17 percent against the dollar and the pound gained 0.12 percent on the greenback. The dollar lost 0.33 percent to the yen and 0.94 percent to the Australian dollar.
Stocks moving in the Premarket included:
Notable earnings released on Thursday included:
Landec (NASDAQ: LNDC) reported second quarter EPS of $0.13 on revenue of $120.00 million, compared to last year's EPS of $0.34 on revenue of $114.65 million.
Resources Connection (NASDAQ: RECN) reported second quarter EPS of $0.18 on revenue of $146.00 million, compared to last year's EPS of $0.14 on revenue of $141.20 million.
Notable earnings releases expected on Friday include:
Lindsay (NYSE: LNN) is expected to report first quarter EPS of $0.89 on revenue of $142.20 million, compared to last year's EPS of $1.15 on revenue of $147.37 million.
Economics
Notable economic releases on Friday will include U.S. crude inventory data, British construction PMI, British mortgage approvals, and Spanish unemployment change data.
For a recap of Thursday's market action, click here.
Posted-In: Earnings News Guidance Dividends Emerging Markets Eurozone Futures Commodities Best of Benzinga
View Comments and Join the Discussion!