#PreMarket Primer For December 31: Last Day Of Trading For 2013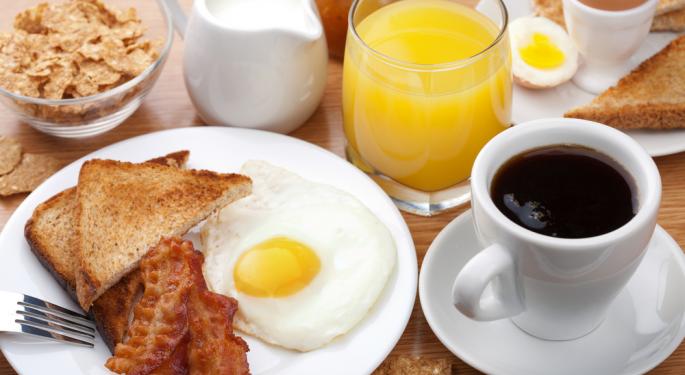 In 2013, world markets have seen record highs after a year of ultra-easy monetary policies and an improving global economy.
Benchmark bond yields looked set to post their first annual rise since 2009 and Wall Street was poised to have its best year since 1997 with a 29 percent gain.
Most expect the good times to continue well into 2014 as an improving US economic outlook and the eurozone's commitment overcoming its debt crisis bolster investors' confidence.
In other news around the markets:
In the battle of social media platforms, it seems LinkedIn and Pinterest beat out Twitter in the number of American users over the age of 18. A poll showed 21 percent of respondents used Pinterest and 22 percent were using LinkedIn; Twitter game in at just 18 percent. Although Twitter ranked higher in terms of engagement, its' less intuitive nature has a tendency to turn off users which could impede its growth as a mainstream social media tool.
Reuters reported that China may negotiate a new crude contract with Iran next year which may increase imports from Tehran. The agreement could upset the US, as it would increase Iranian oil imports despite Western sanctions.
Latvia is planning to adopt the euro on Wednesday despite more than half of the population's lack of support for the measure. The Eastern European nation joined the European Union almost 10 years ago, but many worry that adopting the common currency will cause a spike in inflation.
In a meeting that began on Monday and lasted through the night, World powers and Iranian officials discussed how to implement last month's breakthrough agreement regarding Iran's nuclear program. While there has been little information about how close the group is to working out the details, all sides agreed forward progress was made.
Asian markets ended the year on a high, the Japanese NIKKEI was up 0.69 percent, China's Shanghai composite rose 0.88 percent and the Shenzhen composite was up 0.68 percent. The South Korean KOSPI rose 0.45 percent and the Hang Seng index was up 0.26 percent.
European Markets
Europe's markets were mostly higher, the UK's FTSE gained 0.26 percent and the eurozone's STOXX 600 was up 0.18 percent. France's CAC 40 rose 0.28 percent but the German DAX lost 0.39 percent.
Energy futures were mixed, Brent futures gained 0.10 percent but WTI futures were down 0.39 percent. Gold lost 0.16 percent and silver was down 0.38 percent. Industrial metals were mixed with aluminum up 0.66 percent and tin down 1.09 percent.
The euro lost 0.28 percent against the dollar and the pound gained 0.13 percent against the greenback. The dollar lost 0.13 percent against the yen and 0.21 percent against the Australian dollar.
Stocks moving in the Pre-Market included:
No notable earnings releases expected on Tuesday.
Economics
With the New Year's Day holiday approaching on Wednesday, Tuesday's economic calendar will be thin. Investors will be watching for US crude stockpile reports and US consumer confidence before heading home to ring in 2014.
For a recap of Monday's market action, click here.
Tune into Benzinga's pre-market info show with Dennis Dick and Joel Elconin here.
Posted-In: Earnings News Eurozone Futures Previews Forex Events Global Best of Benzinga
View Comments and Join the Discussion!