Dollar Tree vs. Family Dollar: Which is the Better Bet?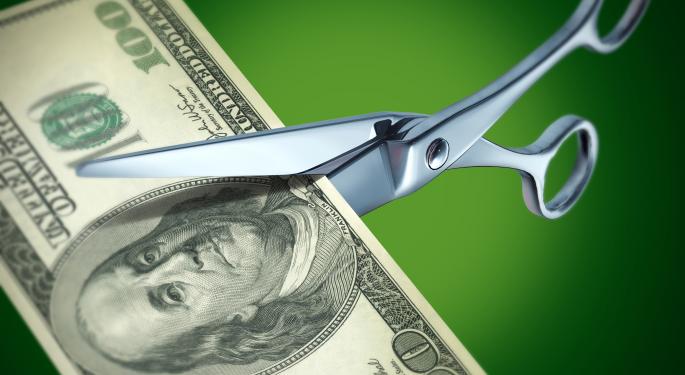 Shopping for discounts has become such a part of the American way of life that some retailers made an industry out of it -- offering consumers entire chains of stores devoted to discounts.
The "dollar store" discount retail outlet niche has burgeoned into a multi-billion dollar industry -- and two of the market's leaders, Dollar Tree (NASDAQ: DLTR) and Family Dollar (NYSE: FDO), are jockeying for position as they race to become the country's number one discounter.
These kinds of retail chains have been around for the better part of the last 50 years and have picked up considerable steam with American consumers, especially during the current economic downturn.
But if you are an investor, which is likely to be the better stock pick to pad your portfolio with: Family Dollar or Dollar Tree?
Forecasted Earnings
Family Dollar has something of a leg-up on Dollar Tree heading into the new year, since its forecasted earnings for 2014 include several improvements in its operational infrastructure. This will inevitably raise the stock price, but there is still a question of how much of a raise it will get.
Early in 2013 some analysts set the target price for Family Dollar at $70. By August the company was trading at $73, but some expectations are that same-store sales comparisons heading into 2014 will be much more challenging -- particularly when compared with its main competitor, Dollar Tree.
Related: Which Is The Better Bet - FedEx vs. UPS?
In terms of the price target for Dollar Tree, one analyst in particular has the stock pinned at $60, which also represents an upside of 10 percent. The fact that the price has seen a 34 percent run-up thus far in 2013 hasn't hurt Dollar Tree's outlook either, despite that run-up being twice that of the Standard & Poor's 500.
Long-Term Outlook
Dollar Tree is also trading for more than 15 times its projected earnings for 2014 -- data that its prospects for growth can easily justify. The company is poised to see growth in earnings of about 18 percent over the next five years.
Family Dollar, on the other hand, has been described as overpriced in terms of its stock. It is more or less matching the market but that hasn't helped matters much at all. The stock has been trading roughly 18 times higher than forward earnings, but is only expected to see per year earnings growth of about 10 percent over the next five years.
But don't count Family Dollar out entirely. The company has announced several measures that could impact its long-term outlook and see it close the gap considerably on Dollar Tree. And both chains face stiff competition from the likes of Dollar General (NYSE: DG) which is a formidable foe in the discount retail game.
So which is the better stock pick, Dollar Tree or Family Dollar? On the surface it would seem Dollar Tree is the clear winner -- but Family Dollar has a long-term outlook that could make it the better bet for patient investors.
Posted-In: Earnings News Guidance Retail Sales Economics Markets General Best of Benzinga
View Comments and Join the Discussion!