Amarin's Vascepa: Too Limited A Market Or FDA Blunder?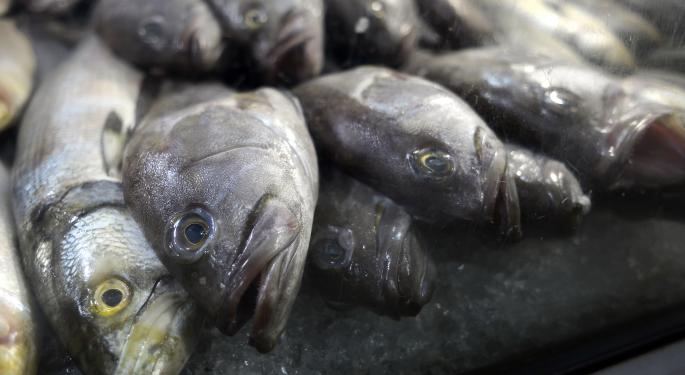 Is Amarin's (NASDAQ: AMRN) Vascepa the victim of its own ineptitude, or the target of an effort by Big Pharma to keep it off the market?
Those questions and others have been lobbed around lately by a variety of industry observers and investors, regarding Amarin's sole product, Vascepa – a concentrated fish oil capsule that the company's website describes as "the first FDA approved EPA" (Eicosapentaenoic acid; a type of Omega-3) prescription medicine, that's to be used in conjunction with a low-fat and low cholesterol diet to lower high triglycerides, or fats.
Indeed, the Food and Drug Administration did approve Vascepa for patients who did not take cholesterol-lowering statins.
But in late October, according to Reuters, the FDA "rescinded the agreement which guaranteed that the design of a late-stage trial of...Vascepa was adequate to support a marketing application."
Amarin is appealing that FDA decision, and a ruling is expected this Friday.
See also: Generic Version of Viagra to Launch in 2017
There appear to be two schools of thought as to what is sinking Amarin, which has lost more than 75 percent of its market value since the start of the year.
Some biotech industry observers blamed the company's CEO, Joe Zakrzewski, for not finding his wonder drug a proper marketing partner.
"Instead of fixing Vascepa's problems this year, Zakrzewski let them fester," notes Adam Feuerstein at TheStreet.com, "hoping (praying) that an FDA approval allowing the fish oil pill to treat mixed dyslipidemia patients (the "Anchor" population) would rescue the company."
This past Monday, Amarin announced Zakrzewski was stepping down as chief executive, with the current president, John Thero, assuming the titles of both company president and CEO as of January 1, 2014.
A Smear Campaign?
And there are also the Amarin faithful, who have been lobbying for FDA approval of Vascepa.
A web site called The EPA Drug Initiative, which describes itself as "an ad hoc group of Physicans, patients and concerned citizens," says it was formed in reaction to "what was seen as a smear campaign and an arbitrary 'moving of the goal posts,' designed to prevent Vascepa from reaching the market at all costs."
Back in October, the FDA notified Amarin it was rescinding the ANCHOR study assessment agreement because the FDA had "determined that a substantial scientific issue essential to determining the effectiveness of Vascepa in the studied population was identified after testing began."
And in a press statement issued last month, the EPA Drug Initiative declared the FDA was taking part in an epic blunder -- and denying the American public "a drug with an abundance of good scientific evidence that it is of great potential benefit and could save lives."
A Rapidly-Changing Market
Analysts say FDA approval of Vascepa would have allowed the drug access to about 20 percent of the very large and lucrative market of Americans trying to lower their bad cholesterol levels.
And, if you're a conspiracy theorist, you can also couple that data with the knowledge that a number of pharmaceutical companies will soon be losing patents on their versions of one of the world's best-selling drug, statins. Some of the industry's blockbuster brands, like Zocor by Merck, and Pfizer best-seller Lipitor, have already taken financial hits after the release of generic versions of their products.
The life sciences industry web site BioSpectrum Asia, quoting a new report from GBI Research, says the U.S. statins market "is expected to demonstrate a sustantial loss in revenue" and projects a depreciation of 42 percent between 2012 and 2018 – with generic statins expanding to a round 34 percent global share of the market during that time period; up from 11 percent in 2011.
Most of that revenue drop, according to the article, will come from the rise of generic statins. But it also notes that statins "are increasingly under threat from non-statins and combination therapies (a mixture of statins and non-statins)," which in turn raises new and still unanswered questions about the future of non-statin therapies like Amarin's Vascepa.
View Comments and Join the Discussion!
Posted-In: Adam Feurstein biotech sectorBiotech News FDA Events Media General Best of Benzinga