#PreMarket Primer for December 11: US Government Takes First Steps Towards Budget Deal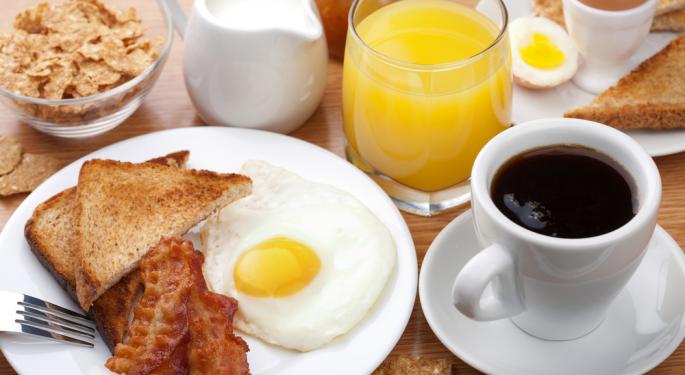 On Tuesday, US policymakers announced a bipartisan budget deal that could avoid another government shutdown in January when a new budget must be decided.
The agreement softens the end of the year sequester by providing some federal agencies and discretionary programs a $63 billion cushion over the next two years. The proposed budget would also cut the nation's deficit by $20 to $23 billion over the next 10 years.
Despite the budget deal's praise in Washington, many worry that it may have a hard time getting through Congress, but it has been hailed as a good first step towards ending three years of impasse in Washington.
On Tuesday, Spanish Budget Minister Cristobal Montoro said that the nation is likely to see a primary budget surplus a year earlier than expected, in 2015. Spain's recent exit from a nine quarter recession helped brighten the nation's outlook. If the nation does post a surplus in 2015, investors will likely return as it is a good indication of healthy finances.
Both Luxembourg and Austria refused to sign on new information sharing rules aimed at cutting down tax evasion within the eurozone on Tuesday. The region's policymakers pledged to crack down on tax evasion by making banking information more transparent before 2014. However, at the final meeting of the bloc's finance ministers, Austria and Luxembourg said they will only agree to the new rules if similar requirements are passed on to Switzerland, Liechtenstein, Monaco, Andorra and San Marino.
Just hours after both EU Foreign Policy chief Catherine Ashton and US Deputy Secretary of State Victoria Nuland visited Kiev to call for a non-violent resolution to the country's worst political crisis in almost 10 years, Ukrainian security forces moved in on protestors gathered in the nation's capital. Secretary of State John Kerry has deemed the incident "unacceptable" and pledged US support to the Ukrainian people.
The Volcker rule was approved by five financial regulatory agencies on Tuesday, which many believe will reduce pretax profits from the US' largest banks by up to $10 billion. The new rule will limit big bank's ability to make risky bets with their own money and will likely cause several banks to overhaul their trading activities.
Asian markets were down across the board, the Japanese NIKKEI lost 0.62 percent, China's Shanghai composite was down 1.49 percent and the Shenzhen composite fell 1.18 percent. The Hang Seng index had the largest losses, down 1.87 percent.
European Markets
Europe's markets were also lower, the UK's FTSE fell 0.55 percent and the eurozone's STOXX 600 fell 0.93 percent. France's CAC 40 was down 1.04 percent and the German DAX lost 0.88 percent.
Energy futures were quiet, Brent futures were up 0.02 percent and WTI futures lost 0.12 percent. Gold lost 0.29 percent and silver was down 0.15 percent. Industrial metals were mostly higher with zinc posting the largest gains, up 1.67 percent.
The euro was steady at $1.37 and the pound lost 0.10 percent to the dollar. The dollar fell 0.30 percent against the yen and gained 0.37 percent against the Australian dollar.
Earnings
Notable earnings released on Tuesday included:
Toll Brothers Inc. (NYSE: TOL) reported fourth quarter EPS of $0.54 on revenue of $1.04 billion, compared to last year's EPS of $2.35 on revenue of $632.83 million.
H &R Block, Inc. (NYSE: HRB) reported a third quarter loss of $0.42 per share on revenue of $134.30 million, compared to last year's loss of $0.37 on revenue of $137.26 million.
AutoZone, Inc. (NYSE: AZO) reported third quarter EPS of $6.29 on revenue of $2.09 billion, compared to last year's EPS of $5.41 on revenue of $1.99 billion.
Stocks moving in the Premarket included:
Notable earnings expected on Wednesday include:
Men's Wearhouse, Inc. (NYSE: MW) is expected to report third quarter EPS of $0.86 on revenue of $627.14 million, compared to last year's EPS of $0.95 on revenue of $630.97 million.
Costco Wholesale Corporation (NASDAQ: COST) is expected to report third quarter EPS of $1.04 on revenue of $25.47 billion, compared to last year's EPS of $0.95 on revenue of $23.72 billion.
Joy Global Inc. (NYSE: JOY) is expected to report third quarter EPS of $1.11 on revenue of $1.12 billion, compared to last year's EPS of $2.05 on revenue of $1.59 billion.
Economics
Wednesday will be another quiet day for economic data. Notable releases include US crude oil inventory data, US Federal budget balance data, and German and French CPI.
For a recap of Tuesday's market action, click here.
Tune into Benzinga's pre-market info show with Dennis Dick and Joel Elconin here.
Posted-In: Earnings News Eurozone Futures Previews Forex Global Economics Best of Benzinga
View Comments and Join the Discussion!