Morgan Stanley Equity Trading Profits up 39% in 3Q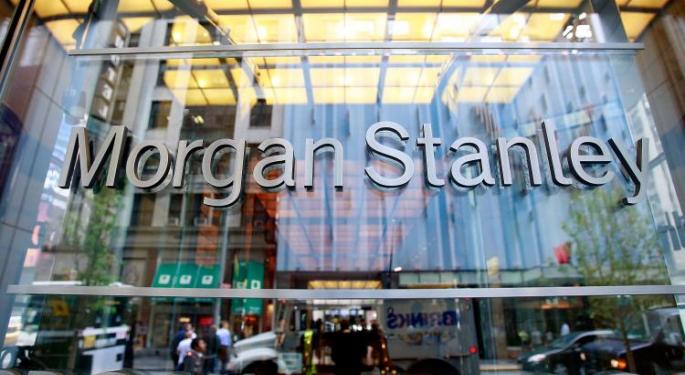 Morgan Stanley (NYSE: MS) saw its profits from equity trading jump by 39 percent in the third quarter of 2013. The investment bank made $5.11 billion from equity trading in the quarter and generated $3.5 billion from its overall business, according to Bloomberg.
This gave Morgan Stanley the highest equity trading revenues from any of the big five Wall Street investment banks. That means Morgan Stanley is now moving more equities than Citigroup (NYSE: C), Goldman Sachs (NYSE: GS), J.P. Morgan Chase (NYSE: JPM) and Bank of America (NYSE: BAC).
Trading losses also appear to be down at Morgan Stanley, as the firm reported losing money for just seven days during Q3 2013, one day fewer than the same period in 2012. The figures indicate that Morgan Stanley's bet on the bull market seems to be paying off.
The company is also reducing its exposure to risk-weighted assets, fixed income instruments and commodities. The firm's commodities investment fell to $3.41 billion, its lowest in four years. Analysts noted that Morgan Stanley might be afraid that the Federal Reserve will restrict banks' ability to invest in physical commodities at some point soon.
The good news had a modest effect on Morgan Stanley's stock value. Its shares fell by .85 percent to $29.09 during afternoon trading on Tuesday. Its shares have risen by 63.5 percent over the past year, going from around $18 to $29.07 on November 5.
Posted-In: Earnings News Financing Commodities Economics Federal Reserve Markets Movers
View Comments and Join the Discussion!