Is a Decline in Teen Users Really a Big Deal for Facebook?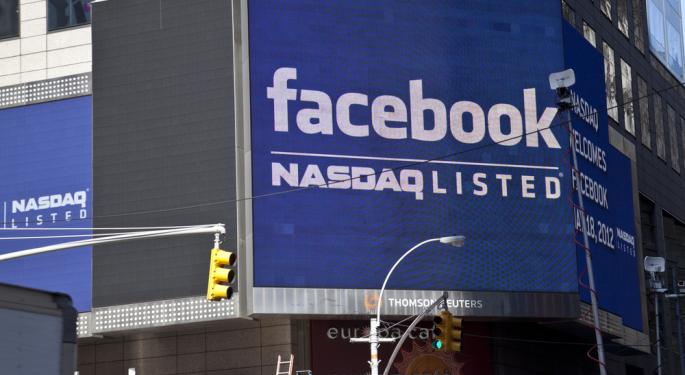 Let's call it what it is before we examine the market noise that followed Facebook's (NASDAQ: FB) earnings release.
It was good—not great but really good. Facebook looks healthy by all meaningful metrics and that's why the stock was up huge following the release.
The numbers look like this: EPS came in at $0.25—higher than the expected $0.19. Revenue was $2.02 billion—also higher than the expected $1.91 billion.
Average users 1.19 billion—higher than 1.115 billion in the second quarter and daily active users were 728 million versus 699 million in Q2.
Net income was $425 million and mobile accounted for 49 percent of revenue. Put all of these metrics in chart form and what you see is a chart that starts at the lower left and ends at the upper right. In other words, growth—A lot of growth.
According to COO Sheryl Sandberg, Ad revenue grew 66 percent to $1.8 billion and for the first time ever, statistics show that people will spend more time in digital media than with TV.
CFO David Ebersam said, "Daily actives on the web declined year over year." This wasn't a big deal to investors since all metrics show a migration to Facebook's mobile platform.
But what sent the stock off of its highs and has everybody talking is this comment: "We did see a decrease in daily users partly among younger teens."
Related: There Will Be Plenty of iPad Airs For Sale This Friday
He went on to say, "This is of questionable significance ... but we wanted to share this with you now because we get a lot of questions about teens."
Equally interesting was his line that the company finds it difficult to measure that metric. In fact, his exact words were, "this is a hard issue for us to measure."
Why it's a hard metric to measure is unclear given Facebook's insight data that measures demographic data and makes it available to page.
But how important is this announcement? Wall Street thinks it's highly significant but as Facebook transforms and further develops its artificial intelligence technology that allows it to recognize voices in video, its graph search, and continues to take active steps to bring more people to the internet worldwide, is a small decline in the 13 year old demographic the first sign of Facebook's demise? The company is clearly developing technologies that make it more than a place for selfies and "I love my best friend" statuses.
On the other hand, that metric might be a huge deal but investors aren't sure and that's why the stock is well off its after-hours highs.
But looking beyond the noise, it was a good quarter for Facebook. As an investor, that teen metric might mean something if it's part of a retirement portfolio. For a trader, Facebook looks great going forward.
Disclosure: At the time of this writing, Tim Parker had no position in any of the companies mentioned.
Posted-In: David Ebersam Facebook Mark Zuckerberg Sheryl SandbergEarnings News Tech Best of Benzinga
View Comments and Join the Discussion!