Why Amazon's Lack of Profit Isn't All Bad News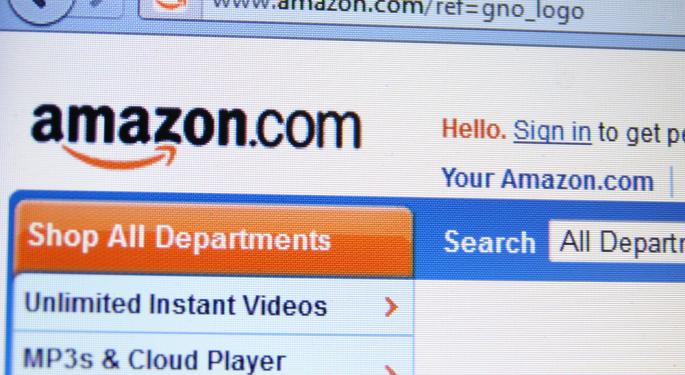 Amazon's (NASDAQ: AMZN) third-quarter results will be released Thursday after hours.
Analysts are expecting revenue of 16.8 billion, but an earnings loss of nine cents per share. This corresponds to revenue of 13.8 billion and EPS of negative 0.23 year over year.
Amazon's heavy investment into new ventures along with their unusually low prices, has kept the company from maintaining a steady profit. The online retailer suffered a 39 million dollar loss in 2012, but is in the green so far this year.
Although new investments are not likely to help the short term bottom line, Amazon continues to jump into new ventures; they recently acquired educational technology company 'TenMark' to provide content for their line of tablets and e-readers.
Amazon's low prices and cheap shipping options, in addition to their frivolous return policy, have greatly contributed to the lack of profit.
Matthew Yglesias, an economic journalist for Slate, described Amazon as a "charitable organization being run by elements of the investment community for the benefit of consumers" and that "Amazon sells things to people at prices that seem impossible because it actually is impossible to make money that way." 
To remedy the issue, Amazon introduced the "add-on" program, which encourages users to bundle their smaller purchases. The free shipping option also recently had a change in the minimum purchase amount from $25 to $35.
The critics state that while Amazon is branching out, their core business as an online merchant is not sustainable with their current level of service and price.
Jeff Bezos, chairman and CEO of Amazon, argues that "long-term thinking squares the circle. Proactively delighting customers earns trust, which earns more business from those customers, even in new business arenas. Take a long-term view, and the interests of customers and shareholders align." 
Benedict Evans, an analyst based in London, agrees that Amazon's lack of profit is by choice, and that Amazon's strategy will lead to long-term profitability:
"Bezos has chosen to run Amazon to be the biggest, most powerful and successful retailer on Earth 20 years from now. Any fool could run it profitably today." 
Posted-In: Amazon Jeff Bezos TenMarkEarnings News Management Intraday Update Best of Benzinga
View Comments and Join the Discussion!