Market Primer: Friday, October 4: US Budget Battle Drags On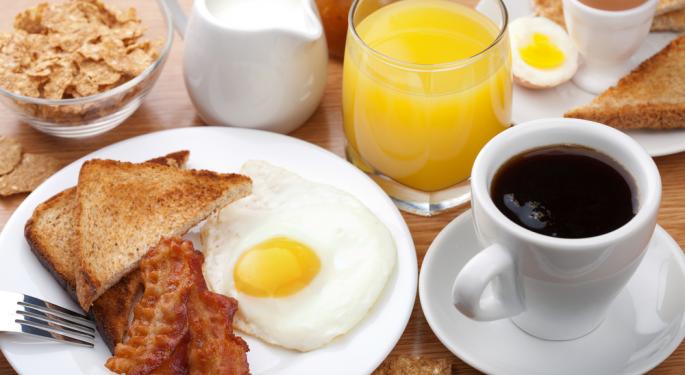 The US began its fourth day without the functions of most of the Federal government while Congress continued to argue over an emergency spending bill.
President Obama canceled a trip to Indonesia and Brunei due to the shutdown, and several thousand government workers have been forced to take unpaid leave.
With the more significant battle over raising the US debt ceiling fast approaching, Congress has been looking to make a deal on the government's emergency funding bill by negotiating a broader fiscal package that includes raising the debt ceiling. However, President Obama has said he won't agree to terms for raising the country's borrowing limit and warned Congress that they must pass it with no strings attached.
In other news around the markets:
On Thursday, Twitter revealed that it was planning to raise $1 billion at its IPO. Investors got their first look at the company's impressive financials, however problems like waning user growth and falling advertisement prices could keep some from jumping on board. TWTR will be used as the company's ticker symbol, but the stock exchange to be used was not specified.
The Bank of Japan announced that it would continue with its monetary stimulus at its policy meeting on Friday. The bank forecast economic growth of 1.3 percent despite the planned sales tax increase and claimed there was no evidence to suggest the country would need any further stimulus measures.
Citigroup has been ordered to pay $30 million for improper research practices. The fine is the result of an analyst leaking information about Apple and a supplier to investment firms before it was released to the public nearly ten years ago.
German Chancellor Angela Merkel is set to begin coalition talks with the Social Democrats on Friday in an effort to form a grand coalition. Several members of the SDP are resistant to partnering with Merkel, so the negotiations could continue until next year. Markets will be watching the talks as Germany's lack of a concrete government will likely postpone any major eurozone decisions.
Asian markets ended the week on a low with US shutdown worries weighing on sentiment. The Japanese NIKKEI lost 0.94 percent and Indonesia's JSX composite was down 0.77 percent. Australia's ASX 200 lost 0.51 percent and the New Zealand NZ 50 fell 0.23 percent
European Markets
Europe's markets were mixed on Friday, the UK's FTSE was down 0.21 percent and the eurozone's STOXX 600 lost 0.24 percent. Italy's MIB was helped by unexpectedly positive data and rose 0.57 percent and France's CAC 40 had a slight gain of 0.16 percent.
Energy futures were little changed on Friday, Brent futures fell 0.06 percent and WTI futures lost 0.07 percent. Gold was flat, silver lost 0.37 percent and industrial metals fell across the board; with aluminum down 0.60 percent and tin down 0.33 percent.
The euro remained above $1.36 heading into the weekend and the dollar lost out to the yen, down 0.11 percent. The dollar gained 0.25 percent on the pound and lost 0.07 percent against the Australian dollar.
Earnings
Notable companies that reported earnings on Thursday included:
Xyratex Ltd. (NASDAQ: XRTX) reported EPS of $0.21 on revenue of $217.30 million, compared to last year's EPS of $0.37 on revenue of $275.67 million.
IDT Corporation (NYSE: IDT) reported EPS of $0.13 on revenue of $412.10 million, compared to last year's EPS of $0.02 on revenue of $384.90 million.
Constellation Brands (NYSE: STZ) reported EPS of $0.96 on revenue of $1.46 billion, compared to last year's EPS of $0.71 on revenue of $698.50 million.
Stocks moving in the pre-market included:
The Coca-Cola Co (NYSE: KO) gained 0.40 percent in pre-market trade after rolling out a new "Happiness" campaign.
Berkshire Hathaway Inc (NYSE: BRKB) gained 0.16 percent in pre-market trade after losing 2.09 percent over the past five days.
Carnival Corp (NYSE: CCL) continued its downward fall and lost 0.80 percent in pre-market trade.
No notable earnings reports expected on Friday
Economics
The economic calendar of Friday will be relatively quiet, with PPI data from India, Germany and the eurozone as a whole expected. The US government shutdown means the highly anticipated non-farm payrolls data will not be released.
Happy trading!
For a recap of Thursday's market action, click here
Tune into Benzinga's pre-market info show with Dennis Dick and Joel Elconin here.
Posted-In: Earnings News Eurozone Rumors Futures Commodities Forex Econ #s Best of Benzinga
View Comments and Join the Discussion!