Earnings Expectations For The Week Of September 30: Walgreen, Monsanto And More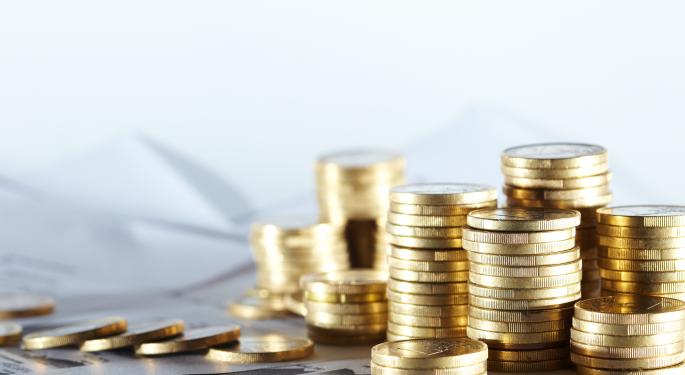 Highlights on the earnings front this week will include the reports from Walgreen (NYSE: WAG) and Monsanto (NYSE: MON). Analysts are looking for year-over-year growth of revenues from both of them, but a net loss from the agribusiness giant.
Others scheduled to step onto the earnings stage this week include Acuity Brands (NYSE: AYI), China Sunenergy (NYSE: CSUN), Constellation Brands (NYSE: STZ) and Paychex (NASDAQ: PAYX). Here is a quick look at analysts' expectations for some the week's most prominent quarterly reports.
See also: Weekly Preview: Italian Senate To Decide Berlusconi's Fate
Walgreen
Analysts expect the largest drug retailer in the United States to say that its earnings per share (EPS) grew more than 12 percent year-over-year to $0.72 in the fiscal fourth quarter. Also, revenues for the quarter are estimated to be more than five percent higher to total $17.95 billion.
The full-year forecast calls for $3.12 per share on $72.23 billion, which would be up from $2.93 and $71.63 billion last year. Note that the EPS estimates for both the quarter and the fiscal year have slipped by a penny in the past 60 days. Walgreen is scheduled to share its results early Tuesday morning.
Monsanto
The maker of genetically engineered seed and Roundup products is expected to report a net loss of $0.43 per share for its fiscal fourth quarter but a profit of $4.58 per share for the full year. That compares to a per-share net loss of $0.44 and EPS of $3.70, respectively, in the year-ago period.
Analysts believe revenues for the quarter will be more than six percent higher to $2.24 billion, while those for the full year grew more than 10 percent from the previous year to $14.95 billion. Look for the Monsanto earnings report Wednesday before the opening bell.
Acuity Brands
In its report early Tuesday, this Atlanta-based lighting equipment maker is expected to post fiscal fourth-quarter earnings that were more than 13 percent higher than in the year-ago period, or $1.02. Revenues for the quarter are predicted to be more than 10 percent higher, or $569.33 million.
For the full year, analysts are looking for $3.31 per share earnings and revenue of $2.08 billion. That would be up from $3.00 per share and $1.93 billion in the previous fiscal year. Note that 60 days ago the consensus EPS was $3.29, and the company topped expectations by more than 10 percent in the previous period.
China Sunenergy
This Nanjing-based maker of solar cells and modules is expected to report Thursday that for its second quarter it had a net loss of $0.94 per share and just $66.00 million in revenue. In the same period of the previous year, it reported a net loss of $2.26 per share but revenue of $110.38 million.
Note that the company posted much wider than expected net losses in three of the past four quarters. But the consensus EPS estimate for the most recent quarter has remained steady over the past 60 days. So far, a narrower net loss and a surge in revenue is forecast for the current quarter.
See also: Short Interest Surges in Solar City, Falls in Advanced Energy
Constellation Brands
The fiscal second-quarter forecast for the world's largest wine producer calls for EPS to rise more than 19 percent year-over-year to $0.88 and for revenues to be more than 118 percent higher to $1.53 billion. Analysts seem confident, as their consensus EPS estimate has not changed in the past 60 days.
Also the maker of Corona beer and Svedka vodka, the company fell short of the consensus EPS estimate in the previous quarter, and so far the forecast for the current quarter calls for strong year-over-year growth of both EPS and revenue. Look for the company to share its results early Thursday.
Paychex
Fiscal first-quarter earnings from this leading human resource and benefits outsourcing company are forecast to come to $0.43 per share in Monday afternoon's report. That would be up slightly from $0.42 per share in the year-ago period. Earnings were in line with consensus EPS estimates in two of the past three quarterly reports.
The Rochester, New York-based company is expected to say that revenues totaled $ 605.56 million in the first quarter, which would be higher than a year ago by less than five percent. Also, so far revenue growth of five percent and a penny per share bump in earnings are forecast for the current quarter as well.
And Others
Other companies likely to report year-over-year earnings growth this week include Actuant (NYSE: ATU), Global Payments (NYSE: GPN) and Intercontinental Hotels (NYSE: IHG).
Earnings declines are expected from Cal-Maine Foods (NASDAQ: CALM), Rue21 (NYSE: RUE) and Tech Data (NYSE: TECD). Analysts are looking for net losses from Diamond Foods (NASDAQ: DMND) and International Speedway (NASDAQ: ISCA).
The following week, look for the new earnings season to begin, with reports due from Costco Wholesale (NASDAQ: COST), J.P. Morgan Chase (NYSE: JPM), Wells Fargo (NYSE: WFC), Yum! Brands (NYSE: YUM) and others.
View Comments and Join the Discussion!
Posted-In: actuant acuity brands cal-maine foods China SunenergyEarnings News Previews Trading Ideas Best of Benzinga