EXCLUSIVE: Tibco CEO Vivek Ranadive Comments On Impressive Earnings: "...a gold rush is coming"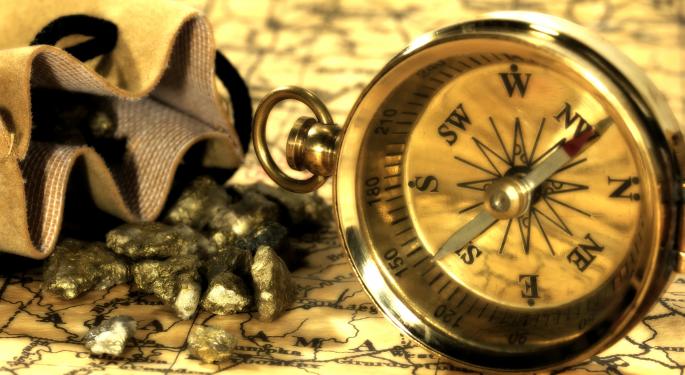 In an exclusive interview with Benzinga, Tibco (NASDAQ: TIBX) CEO Vivek Ranadive spoke about the company's third quarter earnings.
After missing revenue estimates in recent quarters, Tibco shocked Wall Street Thursday, sending shares 7.29 percent higher in after-hours trading. Revenue for the quarter was 270.9 million with EPS at $0.28. These are 4.89 percent and 27.27 percent beats.
Ranadive began by expressing eagerness to move forward for the upcoming quarter. "That quarter is over, now we have to focus on this quarter."
Growth in the SOA Business
"I have said that a gold rush is coming," stated Ranadive about the company's SOA business, which saw a huge jump in revenue. "Its fueled by three forces.
"One is an improving economy, both in the Americas as well as globally. The second is a very clear must have value proposition combined with just crystal clear differentiation in terms of what we can do, and three is very strong actionable leadership."
Related: Wedbush Raises Price Target on TIBCO (July)
Growing Sales
During the quarter, Tibco saw an increase of large customers (deals over $100,000 and $1,000,000). "We have 4,000 customers and less than one percent of them have actually bought what we consider to be our entire stack. That right there is a gigantic opportunity for us.
Ranadive explained that Tibco has huge credibility with its customers because the company solves their most challenging problems.
Global Strategy
"We feel very good about where the Americas are at," Ranadive stated after the region posted the largest third quarter growth. "We believe that the economic environment has improved and will continue to improve."
Ranadive then explained Tibco's opportunities and strategies for European and Asian markets.
"Both Asian and Europe are big, big opportunities for us. We have actually had a fairly stellar record in Europe and we have grown in Europe in good times and bad times and we continue to grow there.
"Asia is obviously just a huge opportunity; its small and its expanding. In Asia we need to continue investing in Asia because that's going to give us longer term benefit."
This is the first part of this series. Stay tuned for Vivek Ranadive's comments on mobile development, acquisitions versus organic growth and stock valuation in the space.
Posted-In: Vivek RanadiveEarnings News Management Hot Interview Best of Benzinga
View Comments and Join the Discussion!