SLIDESHOW: Biggest Earnings Misses For The Morning Of July 30, 2013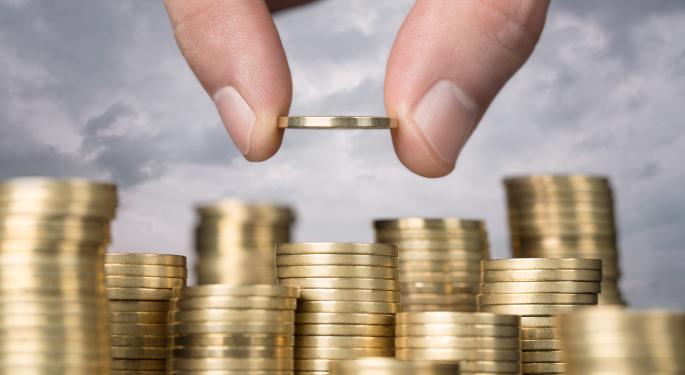 In the midst of earnings season, some big companies reported misses Tuesday in both revenue and earnings. Here is a look at the most important and biggest earnings of the day.
Shares of these companies are moving on high volume and may provide some good entry points.
JetBlue

JetBlue (NASDAQ: JBLU) is the sixth largest passenger airline in the United States and averages approximately 750 flights a day.

The company's second quarter EPS missed by more than 21 percent at $0.11 with revenue missing by just 3.7 percent at $1.3 billion. Year over year EPS is down 31 percent, but year over year revenue is up 1.6 percent.

Chief Commercial Officer, Robin Hays reflected: "While we are disappointed to report a decline in year over year unit revenue performance during the quarter, we are encouraged by recent revenue trends and the success of our initiatives to attract and retain high-value customers."

BP

BP (NYSE: BP) is an oil and gas giant with a market capitalization over $130 billion.

The companies EPS came in at $0.86, missing the analyst estimates by almost 24 percent. Revenue came in at $94.71 billion compared to $94.98 last year. The company also noted it will have to spend more money on expenses related to the oil spill.

The company's CEO Bob Dudley said, "The results show strong underlying pre-tax performance from BP's businesses. We are seeing growth in production from new high-margin projects and are making good progress in exploration and project delivery. Completion of our operational milestones confirms our confidence in delivering our commitment to materially increase operating cash flow in 2014."

Discovery Communications

Discovery Communications (NASDAQ: DISCA) is a media company that provides content across several platforms and sells educational products and services.

The company reported its second quarter earnings Tuesday morning, disappointing investors. EPS missed analyst estimates by 8.89 percent to come in at $0.82 while revenue of $1.47 billion missed by 0.88 percent. Shares shot down 3.3 percent Tuesday morning to $81.62, but have rebounded.

CEO David Zaslav commented, "Our sustained commitment to producing captivating content and the further expansion of global pay-tv markets combined to once again drive audience and revenue growth across our unique distribution platform. The consistent financial gains we are delivering, along with the strength of our balance sheet, enable us to return significant capital to our shareholders while thoughtfully investing in our diverse brands and platforms in order to further build additional long-term growth opportunities."

Entergy

Entergy (NYSE: ETR) is a utility company that sells electric energy, natural gas energy and nuclear energy.

Tuesday morning the company reported a big earnings miss, but beat on revenue. EPS came in at $1.01 versus $1.30 with revenue at $2.74 billion versus $2.66 billion. Similarly, EPS is down year over year while revenue is up.

The company's CEO Leo Denault said in the report: "Difficult decisions like job reductions are sometimes the very tough outcome of making long-term, fundamental improvements in the way a company works. The redesign process has been comprehensive, thoughtful and focused squarely on being fair to our employees throughout the process and being responsive to the needs of our customers, our employees, our communities and our owners."

Xylem

Xylem (NYSE: XYL) deals with the management of water and waste water, transporting, testing and treating.

The company missed earnings by 20 percent with EPS at $0.36. Revenue missed by just 0.73 percent at $960 million. Shares fell more than 17 percent on the earnings release but are rebounding.

CEO Gretchen McClain commented, "While our second quarter results were lower than expected, we captured important contract wins in June, resulting in record orders of more than $1 billion in the quarter. We continue to take strong and decisive actions to position the company for efficient operation and profitable growth. While we're seeing the initial benefits from our on-going restructuring and organizational realignment, we are accelerating additional short- and long-term actions to further reduce our cost base and drive more efficiencies throughout our business."
View Comments and Join the Discussion!
Posted-In: Bob Dudley David Zaslav Gretchen McClain Leo Denault Robin Hays slideshowEarnings News Best of Benzinga