Three Out of Four Earthlings Will Eventually Be on Facebook, According to Zuckerberg (FB)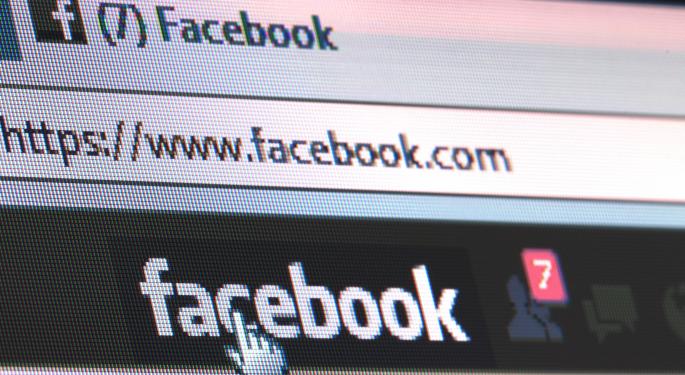 With more than one billion users, Facebook Inc. (NASDAQ: FB), is not done growing. Not by a long shot, according to CEO Mark Zuckerberg, who laid out a plan Business Insider said would add five billion more "Facebookers" to the rolls over coming years.
With an expected global population of 8.1 billion by 2040, according to Negative Population Growth.org, those anticipated six billion Facebook users represent three out of four people on the planet.
The good news for Facebook is that with new users comes increased revenue. At least in Facebook World. Facebook's Q2 revenue was up 53 percent to $1.81 billion. Guess what else was up? Facebook's user base – by about 45 – 50 million every single quarter since Q3 2011 according to Business Insider.
With PC sales sliding, it's clear that the growth has not and will not come from desktop connections. The answer to Facebook's future growth is mobile. In fact, after a stutter step or two, experts are starting to agree that Facebook, and Zuckerberg, have concluded that the future of Facebook lies in the portable immediacy of mobile phones.
Related: Cramer Says Facebook is Finally Figuring Out Mobile
According to Small Business Trends, 819 million people use Facebook on their mobile phones on a monthly basis. That represents a 51 percent increase since 2012.
With a user base that is very American, Facebook sees a lot of growth potential in other parts of the world. Those places may not have as many smartphones as the U.S. does, something Facebook obviously realizes with the release of its Facebook For Every Phone (FEP) app.
This is not to say Facebook has no interest in growth in the U.S. and other developed countries. Of the 45 – 50 million users added worldwide on a quarterly basis since 2011, three million have been in North America, according to Small Business Trends.
In addition, according to the company, the average user spends nearly 18 minutes a day on Facebook. Despite concerns, teen use of the Facebook brand is also growing. Instagram Video picked up 130 million users in about a month and those users uploaded five million videos during that time.
Ultimately, investors want to know if Facebook has finally figured out how to grow. According to USA Today, many investors think so. Monday's opening price of $34.01 per share represented a huge comeback from the stock's 52-week low of $17.55 and even approaches the initial public offering price of $38.
At the time of this writing, Jim Probasco had no position in Facebook.
Posted-In: Earnings News Jim Cramer Events Global Movers Tech Media Best of Benzinga
View Comments and Join the Discussion!