Expedia's 25 Percent Drop: A Warning Sign From The Online Travel Agency Industry? (EXPE)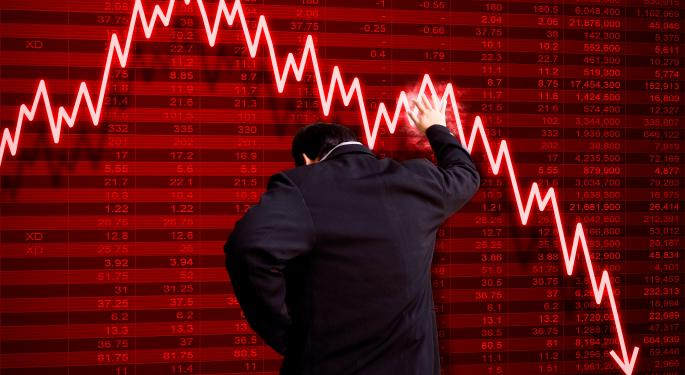 Expedia (NASDAQ: EXPE), the front runner of losses on the S&P on July 26, dropped a whopping 25 percent.
The online travel agency found itself in stormy waters after reporting second quarter earnings on July 25, missed expectations.
The 27 analysts covering the company foresaw revenues of $1.26 billion or $0.79 per share, whereas the reported net income was only $71.50 million or $0.64 per share.
What pushed Expedia off this cliff? It holds rising expenses, increased competition and the fumble with its Hotwire car-rental site responsible. In light of rising technology and content costs (up 21 percent from a year ago) and sales and marketing costs (up 33 percent), any growth the company has created became negligible.
Related: Market Wrap for Friday, July 26: Stocks Grind Out Small Gains to Close Week
Rocking the entire industry with unprecedented losses, some rivals became collateral damage. Shares of Orbitz Worldwide (NYSE: OWW) fell more than four percent, Priceline.com (NASDAQ: PCLN) was down three percent and TripAdvisor (NASDAQ: TRIP) felt a 1.4 percent drop.
This was despite all three beating earnings expectations in the last quarter they reported. Orbitz Wordwide reported earnings of $1.34 per share, beating the $-0.06 expectation, while Priceline.com reported earnings of $5.76, beating the $5.27 expectation, all in the first quarter of 2013. Meanwhile, TripAdvisor reported second quarter earnings of $0.52 per share, beating the $0.49 expectation.
Perhaps it's time to revise expectations on all online travel agencies. After all, they might be in the same boat (no pun intended).
Art Hogan, market strategist at Lazard Capital Markets, downgraded Expedia's rating to Underperform on July 26, and noted in his report, "The online travel world is not looking altogether robust; Expedia wasn't able to transition well last quarter."
The industry's steady growth has been undermined by slow demand in Europe and the increasing saturation of the online travel agency market. The more recent tendency of people preferring direct booking of reservations has further depressed revenue as well.
In anticipation of other online travel agencies revealing the hand they've been dealt in the second quarter, some shareholders might be nervously biting their lips and looking for the deciding factors.
What determines whether these companies sink of swim? Market power, market power, stealing market power… and a little bit of luck.
For instance, after Priceline.com's acquisition of Booking.com, it solidified its dominating position when it came to demand for European travel.
Priceline.com's subsidiaries TravelJigsaw and RentalCars are gaining market share in the rental car market, which could help prop up the company as it experiences weakness in other markets.
Related: UPDATE: Jefferies Raises PT on Priceline.com Ahead of Expected Positive Trend
Orbitz Worldwide doesn't have fallback streams of revenue like that. In fact, 40 percent of its revenue comes from hotel net revenue, so it is particularly sensitive to any declines in demand in that market. All the while, airline revenue booking hasn't gained any momentum.
Whether the veterans of the online travel agency industry sail ahead with flying colors depends if they can tailor their services to the future wishes of clients.
According to Yahoo! Finance, the global travel market is expected to grow two to three percent this year. Travel to the Asia/Pacific region will most likely see the strongest growth (six percent), while Europe and South American will see the second highest growth (two percent each).
The means for growth in this industry are there; how to tap into this potential remains the billion-dollar question.
View Comments and Join the Discussion!
Posted-In: Art Hogan Hotwire Jefferies Lazard Capital MarketsEarnings Long Ideas News Trading Ideas Best of Benzinga