How Can BlackBerry Make Investors Believe Again? (BBRY)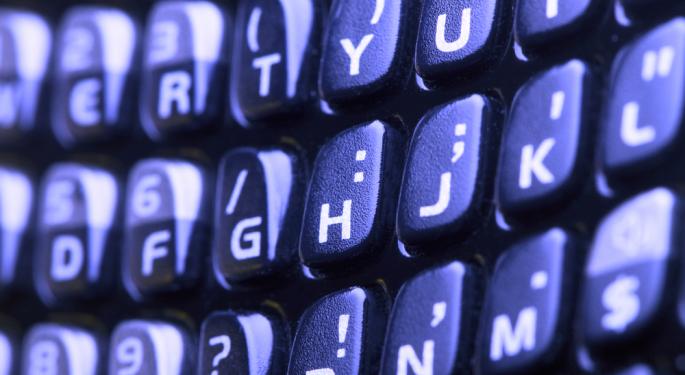 After a disastrous earnings announcement that left the stock down nearly 32 percent since June 26, Blackberry (NASDAQ: BBRY) executives have some explaining to do. They'll get that chance Tuesday as the company hosts its annual shareholder meeting 10:00 a.m. EST.
Let's hope CEO Thorsten Heins has quite the thick skin because those attending the meeting aren't going to have a lot of positive comments for the CEO who has failed to stage even the beginnings of a meaningful turnaround.
Let's lay out the headwinds facing the company. The Z10 and Q10 were supposed to be the phones that saved Blackberry. After years of falling behind the innovation curve, these phones were launched with the fanfare of an Apple (NASDAQ: AAPL) event without the cool Apple executives, though.
These were to be the phones that every Blackberry faithful would have to have along with being so impressive that new customers would flock to the phone.
What has actually happened is much the opposite. Of the 6.8 million phones that Blackberry shipped last quarter, only 2.7 million of those were BB10 models. Add to that the $84 million loss it reported, the significant layoffs, management's refusal to go into detail about the numbers, and the announcement that the next version of BB10 will be significantly delayed, what you have is a recipe for angry shareholders who will be out for blood.
What can executives say that will calm angry investors? First, they can stop using the, "the smartphone space is tough" line. Everybody knows that but it's Blackberry's job to execute despite that fact.
They can also stop the investor relations spin language, "we're in a period of transition." Former CEO Ron Johnson said the same thing about J.C. Penney (NYSE: JECP) while burning through cash at an unbelievable rate.
What can executives say that will help its cause? First they can lay out a bold vision for the company. Maybe it's time to abandon the retail smartphone market and focus on its enterprise offerings. Blackberry is well-respected for its device management systems. Maybe that's the company's path.
And while executives wouldn't advertise it, maybe it's time to explore the idea of being acquired.
According to the latest ComScore numbers Blackberry was third with only a 5.9 percent market share. Second place-Apple held a 37.8 percent share while Google led the field with 52.3 percent.
It's clearly a two-company race and many—maybe most—would say that Blackberry is foolish to dabble in a space where it would have to increase market share by a factor of six just to reach second place. The Q10 and Z10 won't come close to rivaling the iPhone. That seems clear.
Disclosure: At the time of this writing, Tim Parker was long Apple
Posted-In: Earnings News Guidance Rumors Management Events Global Tech Best of Benzinga
View Comments and Join the Discussion!