GlaxoSmithKline Posts Ill EPS, Healthy Revenue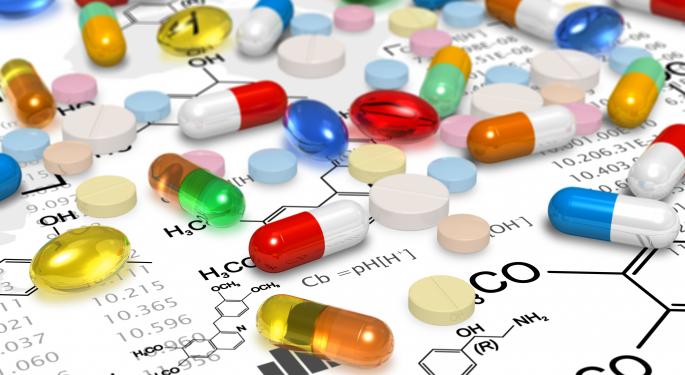 GlaxoSmithKline (NYSE: GSK) is up on Wednesday after missing on first-quarter EPS but beating on revenue.
The Brentford, UK-based firm finished with earnings of $0.41 per share, falling far short of the $0.77 Wall Street consensus.
Revenue dropped two percent to $9.88 billion, but topped analysts' expectations of $9.79 billion.
Heart-Stopping Sales
GSK's cardiovascular and urogenital segment tanked to the tune of 24 percent due to a steep 37 percent decline in US sales. There was a 70 percent drop in sales of "other" drugs within this category, so it isn't clear which specific drugs lagged most during the quarter.
Vaccines Go Cold
Sales in GSK's vaccines division dropped 11 percent during the quarter to $1.04 billion, led by a 69 percent plunge in sales of HPV-drug Cervarix.
Geographically, the most startling decline occurred in Japan, in which vaccine sales fell 88 percent.
Metabolic Sales Easy to Digest
Metabolic pharmaceutical sales jumped 42 percent during the quarter, led by growth of over 100 percent in the US.
Immuno-inflammation pharmaceutical revenues jumped an even higher amount, finishing over 100 percent up from Q1 2012.
Oncology and emesis drugs also soared during the quarter, climbing 23 percent on strong-sales of cancer-drug Votrient.
Pay-to-Delay Investigation
According to the Associated Press via the Denver Post, the UK's Office of Fair Trading (OFT) has accused GSK of effectively paying competitors to delay launches of their own versions of Seroxat, which is the drug manufacturer's best-selling antidepressant. The alleged violations took place between 2001 and 2004.
GSK has countered the claim and stated it believes it acted within the law. Also, as GSK pointed out on April 19, the European Commission already investigated this matter in 2005-2006 and reviewed it in its 2008-2009 sector inquiry without issuing any sanctions.
The potential penalties that GSK could face are unclear at this time.
A Witty Move?
GSK has completed a strategic review of drink brands Lucozade and Ribena and decided to divest them. According to CEO Andrew Witty, the world's fourth-largest healthcare company "concluded that the tremendous growth potential of these iconic brands, particularly outside the 'core' Western markets, could be better leveraged by companies with existing category presence and infrastructure in these regions."
Healthy Market Reaction
Despite missing on earnings, GSK is up for the eighth-consecutive day. The stock is closing in on $51.50 in the morning hours of trading.
GlaxoSmithKline is up around 0.5 percent on Wednesday.
View Comments and Join the Discussion!
Posted-In: Andrew Witty Cervarix Lucozade OFT Ribena SeroxatEarnings News Best of Benzinga