Radware Hits Eight-Month Low on Woeful Preliminary Earnings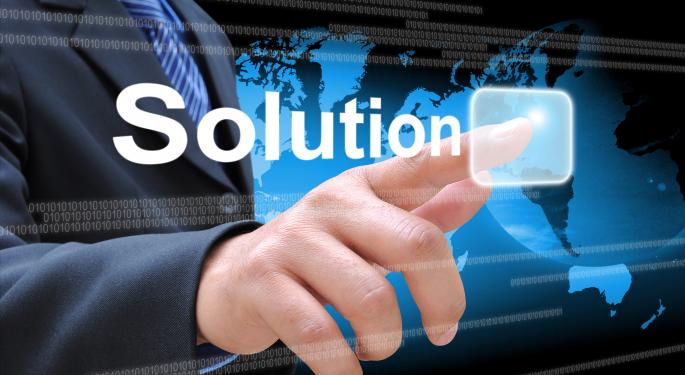 Radware (NASDAQ: RDWR) is down big on Friday after finishing far below expectations on its preliminary earnings report.
The Tel Aviv firm expects first quarter EPS of $0.30 - on par with its Q1 2012 results. However, at this figure, it would fall nearly 29 percent short of the $0.42 analysts want to see.
First quarter revenue is expected to close at $45 million - also on par with its Q1 2012 results. As with EPS, though, the company would finish short of the Wall Street consensus of over $49 million.
Two-for-One Split
On March 28, Radware announced a two-for-one forward share split of its ordinary shares. The split will have a record date of April 8 and take effect on April 12.
On the payable date, every share will be split into two. The number of authorized ordinary shares will double from 30 to 60 million and the par value will decrease from 0.10 to 0.05 NIS (~$0.03 to $0.015) per share. Investors who hold this stock will retain their existing ownership stake.
Cyber Attacks on the Rise
According to a March report by Fox Business, cyber attacks on federal agencies have jumped 786 percent since 2006, with nearly 49,000 incidents in 2012.
And, the report noted that companies such as Apple (NASDAQ: AAPL), PNC (NYSE: PNC), The New York Times (NYSE: NYT) and Twitter have experienced recent attacks.
With such high profile attacks in the news, its no surprise that, according to Fox Business, a Deloitte survey found that 58 percent of executives plan to boost cyber security spending over the next year. Meanwhile, 79 percent are not confident in the efficacy of their existing measures, as Fox Business notes.
However, as Fox Business points out, the cyber security business has a lot to gain from the recent hype, and not everyone is convinced it's as bad as it seems. Just take Radware CEO Roy Zisapel's comments as an example of how industry players view the situation.
According to Fox Business, Zisapel stated, "It's the best it's been and I hope it will even get better. For us, the level of activity, engagement and budgets in Fortune 100 accounts to cyber security is dramatically higher than any year before. It's night and day." In other words, at least from a business perspective, Zisapel appears to welcome the growing threats to cyber security.
Still, there is a fine line between perception and reality in the minds of many. Thus, whether the situation is being over-hyped by the industry and news media or is as described, companies like Radware stand to see a boost from the increasing focus on cyber security.
Eight-Month Low
Radware's lackluster preliminary earnings have sent it tumbling as the week draws to a close. The stock has dropped close to $30 in the morning hours of trading, reaching its lowest point in the past eight months.
Radware is down around 19.5 percent on Friday.
Posted-In: Roy Zisapel twitterEarnings News Guidance Tech Best of Benzinga
View Comments and Join the Discussion!