Lindsay Corporation Blows Away Estimates, Surges to 4 ½ Year High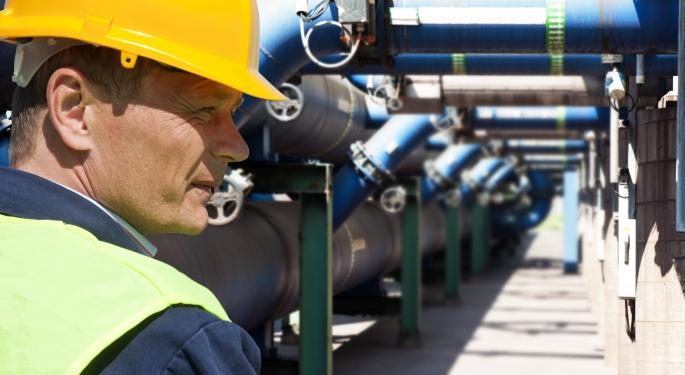 Lindsay Corporation (NYSE: LNN) is up on Wednesday after a very successful fiscal 2013 second quarter.
The Omaha, Nebraska-based firm posted a 50 percent gain in EPS at $1.50, easily topping estimates of $1.30.
Revenue climbed 33 percent year-over-year to $175.5 million, surpassing analysts' expectations of around $163 million.
Watering the Seeds of Success
Lindsay's domestic irrigation revenue rose 41 percent to just over $117 million. The company sold enough irrigation equipment in the US in the second quarter of 2013 to match its global performance in Q2 FY 2012.
Meanwhile, international irrigation revenue grew 34 percent to $45.5 million.
The irrigation system manufacturer attributed its growth in this segment to "increased demand resulting from higher commodity prices and farm incomes along with drought conditions in the United States."
Shoddy Infrastructure
Lindsay's infrastructure revenue dropped 15 percent during the quarter. It finished with around $13 million in this segment.
Water Level Rising
The company's backlog of unshipped orders rose 82.5 percent year-over-year to over $159 million. This backlog includes "strong domestic irrigation volume" along with a $39.1 million contract in the Middle East for items that will be shipped primarily over the balance of fiscal 2013.
Semi-Fertile Outlook
While he didn't offer specific figures, President and CEO Rick Parod commented on Lindsay's outlook. According to Parod, "Positive farmer sentiment along with historically high farm incomes and commodity prices provide a solid backdrop for strong irrigation sales. However, expectations of record crop planting and improved yields are leading to projections of lower commodity prices, which could lead to reduced demand over the balance of 2013 and into 2014. The environment for infrastructure sales remains difficult, so we are focused on operating efficiencies and expense controls to position the segment for improved profitability as the market strengthens."
Commenting on the company's long-term prospects, Parod noted, "Overall the long-term drivers for the company of population growth, expanded food production, efficient water use, and improved transportation infrastructure remain positive."
Greener Grass on Wall Street
Lindsay hovered in the low $90s from mid-March through Tuesday. However, on word of its successful second quarter, it has reached $95 in the pre-market.
The stock is at its highest point since August of 2008, shortly before the market crashed.
Lindsay is up around three percent on Wednesday.
Posted-In: Rick ParodEarnings News Guidance Best of Benzinga
View Comments and Join the Discussion!