Be Wary of Excessive Speculation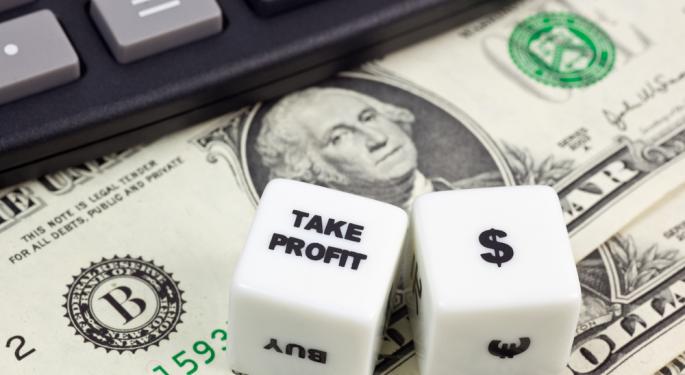 As major averages continue to move higher at a snail's pace, the calls for a market pullback seem to have subsided a bit.
The bears' case isn't a bad one by any means, but sell signals -- for now -- remain few and far between. Headed into Wednesday, the S&P 500 showed just two higher-volume declines in recent weeks -- nowhere near enough to cause problems for an uptrend. Market-leading growth stocks are holding up just fine. Very few are showing signs of institutional selling, threatening to break below key support levels.
One other thing to look for near a market top is excessive speculation in lower-quality names. The thinking here is that once all the high-quality stocks have moved (and a lot of them have moved already), the only thing left is the lower-quality names. Once the lower-quality names have moved, there aren't any more buyers left, raising the odds of a market pullback.
The restaurant group is a good example. While former leaders like Panera Bread (Nasdaq: PNRA) and Chipotle Mexican Grill (NYSE: CMG) continue to struggle, many speculative, sub-$1 billion market capitalization names in the group have started to move.
On Tuesday, Red Robin Gourmet Burgers (Nasdaq: RRGB) reported a blowout quarter and investors responded positively, sending shares higher by 19%. After several quarters in a row of single-digit sales growth, sales jumped 17% to $240.7 million. Short interest was high in Red Robin ahead of earnings so a big part of Tuesday's move was most likely short covering. It was an outstanding report, but with a market capitalization of $617 million, Red Robin is one of the more speculative names in the group.
Other spec restaurant names on the move lately include Del Frisco's Restaurant (Nasdaq: DFRG), with a market capitalization of $417 million, Nathan's Famous (Nasdaq: NATH) with a market cap of $171 million and Ruth's Hospitality (Nasdaq: RUTH) with a market cap of $325 million.
Meanwhile, the IPO market has gotten a little frothy as well. Xoom (Nasdaq: XOOM), a provider of online and mobile money transfer services priced at $16 on Feb. 15 and closed at $25.49, up 59%. And ExOne (Nasdaq: XONE), a provider of 3-D printing services, went public on February 17 at $18. It closed at $26.52, up 47%.
Keep in mind that excessive speculation in less liquid names doesn't automatically mean a market pullback is nigh. But it's happening now, and when you see it alongside a big crop of extended stocks out there, it raises the odds of a market pullback. If you're holding on to some winners, it's OK to give them more room to work. Just recognize that yellow flags are out there.
Posted-In: Earnings News Pre-Market Outlook Markets Movers Trading Ideas Best of Benzinga
View Comments and Join the Discussion!