Freescale Skyrockets on Earnings Beat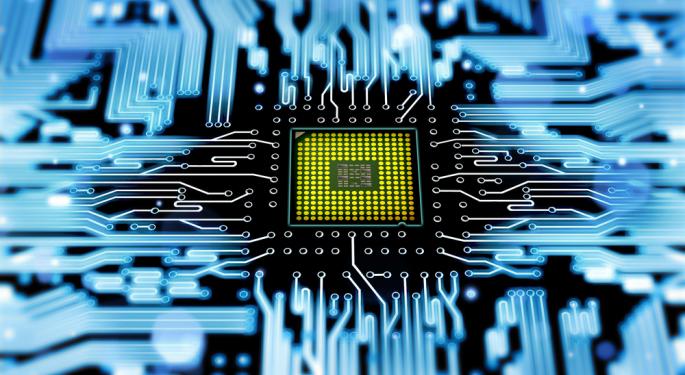 Freescale Semiconductor (NYSE: FSL) has taken off on Wednesday on a better-than-expected earnings report.
The Austin, Texas semiconductor firm reports a loss of $0.15 per share during the fourth quarter as compared to a loss of $0.02 during the same period in 2011. While not ideal, this amount tops the analyst consensus of a $0.18 loss.
As compared to 2011, the company reports a higher EPS for the year, with a loss of $0.08 per share as opposed to $0.96 in 2011.
Sales Down
Net sales were down year-over-year. After raking in $1.01 billion to close out 2011, the company generated $957 million this time around.
Yearly sales were down, too. After generating $4.57 billion in net sales in 2011, Freescale reports pulling in $3.95 billion in 2012.
Most segments were down for the quarter and all were down for the year. The following are the quarterly results as compared to the same period in 2011 as well as the 2012 vs. 2011 annual results:
Microcontroller: up 14.5 percent (Q4), down 11 percent (2012)
Digital networking: down 7 percent (Q4), down 8 percent (2012)
Automotive microcontroller: down 7 percent (Q4), down 8 percent (2012)
Analog and sensor: down 8 percent (Q4), down 8 percent (2012)
RF: down 4 percent (Q4), down 27.4 percent (2012)
Other: down 34.5 percent (Q4), down 35 percent (2012)
Positive Guidance for Q1 2013
Freescale expects sales to finish in the $945 to $985 million range for the first quarter of 2013. This tops the current analyst consensus of $933 million.
Freescale Introduces New Security Accelerators
On Wednesday, Freescale introduced a new line of security accelerators designed to "help the world's top data center equipment manufacturers efficiently scale to handle dramatic increases in secure network traffic."
The firm notes a Cisco report that mobile data traffic is expected to increase 18-fold over the next 5 years as network security requirements increase fivefold due to National Institute of Standards and Technology (NIST) requirements.
Also, according to Freescale, "Scalable security coprocessors are expected to play a pivotal role for a range of applications, including data center/cloud computing, as well as security appliances and hardware security modules used in banking, government and defense equipment."
If the company's assertions are accurate, the new product line could be a significant boost to its bottom line.
Market Reaction
After hovering in the $11 to $12+ range through January, Freescale is above $14.50 as of this writing. The stock is up around 17 percent in trading on Wednesday.
Posted-In: NISTEarnings News Guidance Intraday Update Movers Tech Best of Benzinga
View Comments and Join the Discussion!